Stress – the great enemy of real estate agents. It builds up on the back of all the hours, and all the disappointments, and all the frustrations of dealing with clients, and solicitors, and building inspectors, and strata managers… Need I go on? And even when a sale goes through, the main feeling is relief.
Is this you? If the answer is yes, it is time to take stock of your activities. You cannot go on like this forever without getting sick or turning into a horrible person.
So what to do? Start by examining how you approach your work. Are you spending your valuable time on the most productive activities, or just the easiest to get out of the way? There is a difference. Learning to say "no" is the most difficult and important thing you will ever do. Some business is not worth it. Some activities will yield you nothing (or very little) – why agree to do them?
Now you've taken control of your time, you need to look at your attitude. This is a very rewarding business but it works on a strange model. You are only paid on results. Putting in a good effort … trying hard … these are virtues of course, but by themselves are no guarantors of success. Leave them to plumbers and accountants. You would do better to think of yourself as a hunter – if you don't kill, you don't eat.
As all good hunters know, success depends on planning and execution. So make your plan and focus on its execution. What steps are necessary? Make a list and follow it. Don't get diverted! Now the calls to the solicitor and the building inspection and so forth are part of the plan. They are not cause for stress. And when you make the kill, you will feel great satisfaction at a job well done.
ABOUT THE AUTHOR
---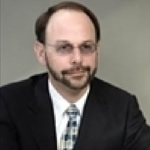 Gil had a stellar career in real estate for over 20 years. He was a franchisee and top salesperson of L J Hooker then Richardson & Wrench before going independent. His achievements included more than 1,700 sales at an average of 100 properties a year during his last decade in the business, and an amazing 80 per cent market share in his local Sydney area. His largest residential sale was the amalgamation of 18 properties for $27 million. Gil subsequently completed a PhD and now works as a university lecturer, as well as consulting to RP Data.