You've just left your broker's office, pre-approval in hand, after being told you have $500,000 to spend on an investment property.
Your heart is racing, blood pumping and you feel good enough to have a leaping-jump moment on the street – but what now? Where are you going to invest the money? How do you decide what to buy?
When clients come to me with this situation, I want to know their overall position to see where the $500K would be of most benefit to their goals and current portfolio.
To get to this point, you would certainly want to make the most of what you have, so it's more important than ever to protect yourself from loss and maximise your equity or savings.
Here are my top tips to be comfortable investing half-a-million dollars.
1) Set investment objectives
Most investors spend their time focusing on their financial situation, but don't have specific financial goals. Whatever your goals are, setting investment objectives will highlight the appropriate strategies and actions to take to help you reach them. The key is, these objectives should be measurable, achievable, able to be communicated to your financial advisers, and should be reviewed at least once a year, of if your situation changes.
2) Tolerate risk
Consider investments that align with your personal risk appetite, and those which will help you directly reach your investment goals. Every investment has some risk, so it is important to weigh up the pros and cons, then put a suitable strategy in place.
There are things you can do to manage the risks associated with investments, such as:
• Make sure your investment strategy meets your objectives and financial situation
• Understand and research the nature of the investment you are considering
• Be realistic with time frames for a particular investment strategy and its outcomes
• Regularly review your investment
3) Consult finance and wealth professionals
When considering any investment, it makes sense to use an industry professional. Same goes for property management. You wouldn't ask a friend to perform your root canal, would you? No! You would research and find the best dentist for the job. Why should investment and property decisions be any different?
Maximise the use of experts to make the right decisions, and avoid costly mistakes by leveraging their knowledge and your time.
4) Minimise tax with the right structures
Through our clients, I am continually reminded of the importance of having the correct ownership structures and the right advice on investment loans. It is important to understand how you can achieve the maximum tax benefits from an investment purchase.
The goal is to have a structure that is appropriate for you and your investment objectives – one that minimises risk and maximises flexibility for your future investment goals, while providing tax effectiveness.
Determining the suitability of a structure should be discussed with an experienced advisor.
5) Select the most appropriate investments
With $500K to invest there are so many options at your disposal, so choosing the right one can be more than confusing. The following questions can assist you: 
1. Are you looking long term, short term, or both?
2. Are you wanting safe returns (generally a lower rate of return) or investments with more risk (potentially higher rate of return)?
3. What types of investments are you genuinely interested in/familiar with?
4. Do you like hands-on investments or passive investment income?
5. What rate of return would you expect?
6. Which type of investment will get you to your financial goals sooner?
There are no guarantees in any type of investing, but chosen correctly, your $500,000 investment could potentially grow into millions over time. The key to success remains in doing your research and ensuring the properties you invest are worthy candidates to add to your portfolio.
ABOUT THE AUTHOR
---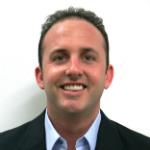 Ryan Crawford has been involved in the property investment industry for over 10 years, making the transition from investor to real estate professional. His agency, Crawford Property Group (CPG), was recently named the fastest growing real estate company in Australia by BRW's Fast Starters Awards. CPG was also a finalist for Independent of the Year at the inaugural 2013 Australian Real Estate Awards. Social media has been a key element of CPG's business development strategy since the group launched in 2008. CPG's Facebook page recently hit 30,000 likes and has become one of its primary sources of new business.