Real estate agents and mortgage brokers have a lot to gain from working closely together.
I regularly deal with agents and brokers in my role at Australian Property Finance (APF), which is the product of the joint venture between RE/MAX Australia and mortgage aggregator Vow Financial. My role is to facilitate the synergy between real estate and finance, marrying the two industries so to speak. To this end, I spend a considerable amount of time interviewing finance brokers and the real estate business owners to identify potential matches.
The greatest challenge to overcome is the transactional nature of both industries. A transactional mindset is a problem, with both industries guilty of only thinking about their core activity whilst missing out on the many opportunities that present with each transaction.
The clear benefit to agents is the financial one they gain from referrals to the finance brokers. The second benefit is less clear to many agents.
It can be difficult for real estate agents to stay focused on the fact that every person they see and refer to an APF broker potentially becomes a client of both. The broker may get the business the first time round while the buyer may buy elsewhere through another agent. The client's association with APF increases the chance for the RE/MAX agent transacting with the client when they are next ready to do so.
Beyond this, the challenge in creating a successful real estate sales/finance team is in getting the right mix in the ambitions of the finance broker, the opportunities available through the real estate office and the personalities involved.
One successful example can be seen in Narangba, Queensland, where RE/MAX business owner Leanne Kroes and finance broker Caitlin Troman have mutual respect, the same goals and work ethic – and both their businesses are soaring.
Being able to pass customers and potential customers on to a known and trusted broker is of tremendous benefit to the real estate agent. They retain control.
Over a two-month period in which there were 20 clients who Leanne referred to Caitlin, both Leanne and Caitlin had a financial return. In Leanne's case, she received an income from 19 property buyers who did not buy from her. Leanne, in fact, earned approximately $7,500 per hour out of people not buying her homes!
Leanne refers 80 per cent of buyers to Caitlin and around 80 per cent of those convert to a finance appointment.
Passing on leads is very worthwhile for both the agent and the broker's businesses. Referred leads potentially become the finance broker's immediate clients, long-term APF clients and long-term RE/MAX customers.
In summary, both parties have plenty to benefit from joining forces and both are more than just a referral source. There are joint marketing and profiling benefits, value-added servicing, greater knowledge and better understanding of the process.
ABOUT THE AUTHOR
---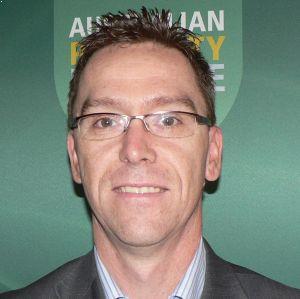 Nathan Swain is chief executive of Australian Property Finance (APF), the product of the RE/MAX Australia and Vow Financial joint venture incepted in August 2013.
His finance career spans more than 18 years, during which time he has successfully run finance teams, managed mortgage divisions for aggregators including Australia's largest, AFG, and for a leading North Sydney chartered accountancy firm. In the nine years prior to his current role, he added vital experience in finance and real estate industry partnerships as a senior mortgage broker with Loan Market.