I feel quite strongly that mining towns get an unfair rap in the media at times – people make flippant comments with irresponsible disregard of evidence.
During commodity price downturns like now, the uneducated often throw out the old "mining towns are bad investments" line. However, the evidence suggests that over the longer term some Queensland mining towns have performed significantly better than Brisbane.
While the property market of Queensland's capital city is currently performing strongly, falling commodity prices have been the primary cause of property markets in traditional mining towns experiencing double-digit declines in value. The biggest pain has been felt in the central Queensland shire of Isaac, which consists of Moranbah and Dysart.
A typical house was worth $580,000 in December 2012 and has since declined in value to $237,500 over the two years (a decline of 36 per cent per annum). At the peak of the market in 2012, houses were rented for $1,350 per week. Today that same property would be rented for $320 per week.
Emerald median values have declined by an average of 15.3 per cent per annum over the last two years. Rental vacancy rates in Emerald are currently over eight per cent so rents have fallen from $700 per week (2012) to $270 per week.
The regional hub of Mackay provides a majority of goods and services to the coal face. In addition to a 33 per cent reduction in coal prices over the last two years, Mackay has built more properties than demand required. Median property values have declined by an average of three per cent per annum over the last two years. Rents have fallen from $500 per week to $380 per week.
In the far north west of the state, Mount Isa median values have remained unchanged. Mount Isa has a diverse range of minerals which it mines, whereas central Queensland is predominantly coal. Meanwhile, Brisbane median property values have increased by an average of 6.6 per cent per annum over the last two years.
In spite of Queensland's recent mining town doldrums, the fact of the matter is that these markets have significantly outperformed Brisbane over the long term. Astute investors would be aware that property is a long-term asset class.
Over the 14 years since the turn of the century, which includes the recent downturn, Moranbah's median property value has grown by an average of 14.8 per cent per annum compared to Brisbane's 7.8 per cent. Emerald (10.9 per cent per annum), Mount Isa (8.5 per cent) and Mackay (8.5 per cent) have also performed better than the state's capital city.
It wasn't that long ago when the likes of Brisbane, Gold Coast and Sunshine Coast were having downturns of their own and the mining towns were setting record highs.
Investing in these locations is not for the faint-hearted. Timing is significantly more important when investing in locations where specific industries have such a significant impact on demand for housing. Often, the smart decision is to do the opposite to what the masses are doing. In the words of the world's most famous investor, Warren Buffet: "The time to be fearful is when everyone else is greedy. The time to be greedy is when everyone else is fearful."
A sophisticated property investor who purchased in Moranbah in late 2004 would have paid $150,000 for a three-bedroom house. Even with the recent downturn, the current value of $237,500 still represents 4.7 per cent average annual growth over the last 10 years, which is only slightly below Brisbane's 5.0 per cent.
An investor who did purchase in Moranbah in 2004 and sold at the market peak of $580,000 in late 2012 would have made a massive 18.4 per cent average annual growth over those eight years. That's roughly three times better than what anyone could have achieved in any capital city. Let me spell it out for you. A $15,000 deposit (10 per cent) paid on a Moranbah property in 2004 would have become $430,000 equity over eight years. Extraordinary!
On sheer numbers alone, one could argue a very good case that now is a good time to buy in Moranbah. An investor could pick the best property of the litter with no real competition, pay only $240,000, and rent it out for $320 per week. That 7.2 per cent rental yield is far superior to anything that any capital will offer.
Propertyology's research suggests that an upswing in coal-related locations is on the horizon. Lower labour costs and the lower Australian dollar have improved the viability for mining giants such as BHP and Rio Tinto.
There are multiple new mining projects in the approval pipeline throughout Queensland and the Hunter Valley. The untapped Galilee Basin is the biggest coal province in the world. Propertyology's research has calculated five large mines with combined project values of $53 billion having potential for up to 31,500 new jobs if they all proceed. Emerald, Mackay and Brisbane will be the biggest beneficiaries.
ABOUT THE AUTHOR
---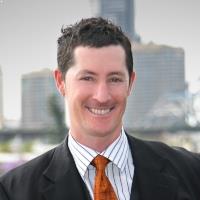 Simon Pressley, the managing director of Propertyology, is the three-time Australian Buyer's Agent of the Year and was inducted into the Australian real estate Hall Of Fame in 2015.
Simon is passionate about helping everyday Australians build a more sustainable lifestyle through making astute property investment decisions. He is renowned for challenging conventional wisdom to help people have a smoother journey to a better destination.
A strong lateral thinker and a thought leader, Simon spends several hours every day studying the property economics of Australia's towns and cities. His strong and passionate opinions are often featured in the media.