As a real estate agent, we're going to have our good times and our bad. Often it is how we get through the bad times that will allow us to enjoy the good. As I've shared previously, I really struggled when I entered the industry. Yet today, I'm the top-performing salesperson at my company.
Everyone has their tough times. The question is what will you do when they come? Will you let them beat you down or will you aim to stand up one more time? Will you allow yourself to lie on the canvas or will you get up for another round?
Remember, no matter how tough things get, you decide whether to get back up again or not. However, we could all do with some help to push through tough times. So here are five strategies you can use to change your thinking when you feel like quitting:
1. Quit tomorrow
Tell yourself, "You can always quit tomorrow so why not go another round today?" It's a silly little saying but you'll be surprised how it will get you moving forwards again – and ultimately that's all that matters.
2. Leave the past behind
When you've had a really bad day where almost everything you touch has gone wrong, get an early night. Allow yourself to go to bed feeling forlorn and defeated. That's Okay. However, when you wake up, remind yourself that whatever happened yesterday is in the past – it's over! Today is a clean canvas – a brand-new start! Give it your all.
3. Re-examine your reasons
When you feel like giving up, look at the reasons why you started in the industry in the first place. If they are still relevant, they will motivate you to push through your current obstacles.
4. Proximity is power
Reach out to people who have gone through tough times. Ask them how they got through their challenges. Sometimes, just hearing the experiences of others is enough to change your perspective and give you the motivation you need.
5. Back from the future
Sometimes, when I really feel like quitting and I can't think of a reason to push through, I tell myself, "Okay, let's say I quit … in 50 years' time when I look back at my life, would I be happy that I quit when things got tough or would I have wanted to try again just one more time?" If real estate is something you're passionate about, that is an easy question to answer – and it can very easily snap you back into action!
Many of us have seen great sporting feats where a team or an individual was down and out. Yet they found something deep within them and they fought back to turn it all around. These are the stories we find inspirational.
So my question to you is, 'Why not be your own inspiration?' When the odds are against you and you're struggling, why not reach deep within yourself and inspire your own revival? After all, what do you have to lose?
To your success,
Niro
ABOUT THE AUTHOR
---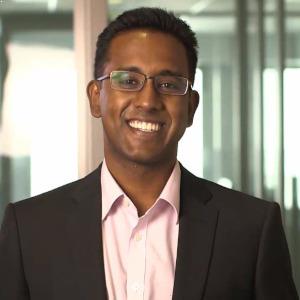 Niro Thambipillay has immersed himself in the real estate industry for the last 13 years and is now one of the industry's top-performing sales people. What he's realised is the key to success is not sales processes, CRM or prospecting skills – it's a mindset, specifically in relation to an emotionally resilient mindset. Mr Thambipillay is now the authority in showing people in real estate how to overcome challenges and transform adversity into advantage through his 'emotionally resilient mindset framework'. To hire him as a keynote speaker or workshop facilitator to improve the emotional resilience of your team or organisation, visit him at www.nirothambipillay.com