Dale Carnegie once wrote that successful people know how to win friends and influence people. It was a pretty popular book, I'm sure you've heard of it. However, there are plenty of people in the modern business world who never really figured out how to do this.
According to Carnegie, people who put others first, show empathy and are open-minded stood a far greater chance of becoming successful. Conversely, those who habitually push their own agenda, are selfish and have little empathy for people are far less successful. It makes sense, no?
Carnegie told us how to win friends and be influential both in life and in our careers, but we can learn much from those who aren't successful. Here are seven things you can do to lose friends and not influence people at work.
1. Be determined to misunderstand feedback
The most unsuccessful people only ever hear what they want to hear. We've all been in situations where someone simply isn't interested in our point of view. Whether it's a co-worker, a client or our partners, it doesn't matter whether what you're saying will help or not, as long as they're right. Worse still are those people who ask you for advice and then completely ignore it or talk over you when you provide it. These people aren't interested in growth or being challenged – they're more interested in the sound of their voice, and consequently will never really be successful.
2. Never, ever respond to anybody
You know how annoying it is when you're waiting for a response to an email or text message or return phone call that never comes? Well, those strange folk who lack influence and feel that close relationships are a little threatening tend to not think it's worthwhile keeping in touch. They live in a bubble of seclusion, quietly fuming about something and trying to work out a way to success. Without communication, it's difficult to have friends or be influential.
3. Keep it secret, keep it safe
Reflect on your career for a moment and you'll surely recall someone who was unusually secretive about things, whether it was their personal life or the details of a project they were working on or a prospective deal they were closing. You know the type – they withdraw from conversations and never share their ideas or opinions. Generally speaking, it's difficult to have influence over others if you won't share your thoughts, ideas or even the credit. Eventually, no one will bother with them and their already meagre influence will diminish even further.
4. Point your fingers at everybody
Sharing is caring and what is more caring than sharing the blame or, better yet, passing it on completely? Now there's a sure-fire way to make friends. People who are overly critical of everything inevitably sap the life out of every meeting, project or communal gathering they take part in. Rather than being open-minded and positive about a person, project or proposal, they're complaining and critical from the outset and are guaranteed to make people defensive and stand-offish.
5. Have a really, really narrow perspective
According to Carnegie, one of the traits every successful person has is being able to see the perspective of other people. This helps you to adjust your behaviour in accordance with the person you're speaking with. Unsuccessful people never do this. Why? Because, as a rule, they're only interested in themselves and look at things – whether they're projects, companies and even people – from a 'what's in it for me?' perspective. Not seeing things from another person's perspective blinds you and limits your chances of success.
6. Make people comply
Want to really alienate people? Give them the old 'my way or the highway' approach. So many failed leaders try to make others do things the way they want, irrespective of whether it's the best way or not. This lack of empathy can have a significant impact on your working environment, because no one will ever want to work for or with someone like this. Think of how many deals have never been done because of this approach. It's staggering.
7. Trust no one but yourself
We live in a connected world and most of us work in collaborative environments. We work in teams, both small and large and most of us understand the need for, and power of, teamwork and collaboration. But there's always someone who doesn't. Whether it is through a lack of trust, selfishness or an unwillingness to help others or adjust personal goals for the greater good, these people will always struggle to attain success. Carnegie told us all those years ago that one single person is never, ever successful. Successful people always have people around them who help them achieve their goals, and they share in the success together.
So if you want to be one of those people who yearns for success but always falls short, then these steps will put you on the path to mediocrity quickly. If, however, you want to be a success in anything you do – then, you know, do the opposite.
ABOUT THE AUTHOR
---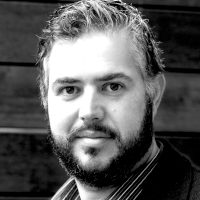 Edward is a content expert at the Know Risk Network. He has enjoyed navigating the risks associated with the twists and turns of a varied career in communications in a number of different industries, including the community sector, government and the finance industry.
Edward uses his unique understanding of the risks associated with life and its vicissitudes to help consumers and small business alike.
The Know Risk Network is a non-profit, entirely independent community education program designed by the Australian and New Zealand Institute of Insurance and Finance to improve our understanding of practical risk management and insurance. It is supported by community and emergency services groups, risk experts, insurers and government.