Believe it or not, strong performance can actually derail you and your sales team.
You might be wondering: surely strong sales results can't be a problem? Well, they can, if you don't take the time to analyse what's causing them. Unfortunately, success can breed complacency.
The great thing about failure is that we tend to reflect on what went wrong. However, we rarely reflect on our success. Of course, as long as success is maintained that may not be such an issue, but nothing lasts forever.
The most effective way to appreciate success and failure is through the lens of 'fit'. This vantage point allows you to identify the DNA of success for you, so you can consistently duplicate success and avoid failure.
The more an individual's natural strengths, characteristics, skill set and values fit with what is required in the role and fit with the organisation itself, the higher the performance will be. And even better, while there may be thousands of ways that a person can fit into a particular role or organisation, there are only three areas you need to look at in order to achieve consistently high performance.
Patterns of success
The reason high performance is so often considered mysterious is because we are almost solely focused on improving behaviour or the skills, knowledge and experience that an individual brings to the team. We are so busy looking outside for the magic bullet that we fail to look inside. As a result, we completely dismiss the impact of personality on performance.
Personality is often either considered too fluffy or too hard for corporate audiences. Plus, people can be inconsistent – putting in a blistering performance one minute and being mediocre the next.
However if we go further than the superficial and seek to identify the unique wiring we can very quickly uncover and understand the process that an individual uses time and time again to deliver results. A great deal of that overwhelming randomness disappears and predictable, consistent process emerges from the chaos. When we understand our innate patterns of behaviour and they are no longer confusing, it finally becomes possible to 'turn on' performance – regardless of the economic conditions or any other external influencer.
Plus, even if we are asked to do certain tasks that are not our natural fit or find ourselves in environments that don't suit our personality, this knowledge can help us adapt and make little tweaks and nudges to the way we work that can massively improve performance almost immediately.
All you need to know to consistently unlock high performance in yourself and others is:
What you do when left to your own devices – that is, your natural, instinctive behaviours
The motives, values and preferences that are ultimately driving those behaviours
What you will consistently do to derail your performance – especially under pressure
There is not one single approach to high performance that works for everyone. But there is one single framework that when understood and applied will facilitate high performance in anything for everyone.
ABOUT THE AUTHOR
---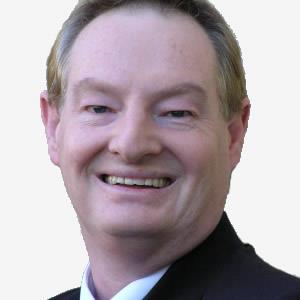 Warren Kennaugh is a behavioural strategist who works with elite corporate leaders, gifted professional athletes and world-leading teams. He is a speaker, researcher and consultant who is the author of FIT: When Talent and Intelligence Just Won't Cut It (Wiley). See why the elite work with him at www.warrenkennaugh.com or contact at This email address is being protected from spambots. You need JavaScript enabled to view it..