Property management companies are increasingly having to deal with Millennials – either as employees or as clients.
Born between 1980 and 2000, this is the Millennials generation, also known as Gen-Y, and, for a number of reasons, they are a hot topic of conversation. To Baby Boomers, they are often referred to as 'generation why'.
As a generation, they have received their fair share of negative press, but is this really justified? At various times and by various people, Millennials have been labelled as entitled, lazy, needy, unwilling to work hard, and disrespectful, but haven't we all worked with someone like that in any generation? With a better understanding, they could bring about much needed change in the workplace.
In May last year, Time Magazine published an article titled Millennials Now Largest Generation in the US Workforce after an analysis of US Census data. They make up one in three of the workforces and number 53.5 million, outnumbering both Gen X and Baby Boomers. They are growing in number and won't be outnumbered for some time yet. In Australia, PwC claims that they will be 40-50 per cent of the workforce by 2020. And consider this – in 2020, when the oldest Boomers hit their mid-70s, we will witness the biggest intergenerational wealth transfer in history. That's an important thing for those in the property market to understand.
So what do they offer us, what can Boomers learn from them?
Fresh energy and new perspectives, this is inevitable, like every new generation this has happened and will happen. It is called evolution. Always looking for the next challenge, some would say easily bored, but sticking with something uninteresting all the time is not healthy for the mind. This is also a quest to learn and to grow, which we can all do more of; it is not blind ambition.
They want to be different, to be remembered and I think everyone can relate to that; most of us are just not as open about it. Whatever role we are in, we would like to think we have made our mark.
They say what they think, which can be brutal, but on many occasions it is best to get things said and be out in the open. When things are in the open, they can be dealt with, there isn't any second guessing, misunderstandings or ignorance. Feedback can be great, even if you don't like what you hear initially.
They don't like the old work rules. Nine to five; suit and tie; or suit, stockings and high heels; formal meetings for anything and everything; set tea and lunch breaks, the list goes on. Have these things really enhanced the workplace, encouraged productivity and engaged employees? Are they just rules for the sake of rules?
What they want from work is different. Great corporate culture, cool surroundings, snacks, a relaxation area – it almost sounds like home. And why not be comfortable where you work? You spend a lot of time there.
They can work on their own. With all the technology that has been at their fingertips, literally, they are used to searching, finding and doing without reference to anyone else. This attitude and being tech-savvy usually means they don't need to ask for help and this may make others feel redundant.
Given that the real estate sector is about to go through a revolutionary stage of disruptive innovation, having some Millennials around might very well prove to be a blessing in disguise.
Think about all these traits. Yes, in one way they can be considered disrespectful, selfish, narcissistic and the 'me' generation; but on the other hand, you could value a fresh approach, eagerness to learn, honest feedback, flexibility, no need for micro-management, the ability to make a decision, and decide that these Millennials are actually much easier to manage. Also, don't forget that they are digital natives – they have never lived in a 'wired' world; for them it's always been unwired and uber-connected.
In a Forbes article published in 2014, Boomers Stephanie Nora White and Tom Tischhauser made suggestions on how Boomers and Millennials can work together. 
Be prepared to provide coaching and feedback.


Appreciate that Millennials see work as a means to an end — but not the end.


Be a mentor.


Demonstrate the power of spending more time with people than with electronic devices.


Recognise that each generation has complained the one succeeding it is irresponsible, selfish, entitled, lazy, etc. The word 'teenager' was only invented in the 1960s.
Don't be judgemental. No matter one's age or life experience, we don't appreciate being judged, unless you are an Olympic diver or gymnast, and perhaps not even then. Constructive criticism is good, and done without aggression or rancour would be right in line with Millennials' thinking.
The Forbes article had an amusing comment from Scott Hess, senior vice-president of insights for media agency Sparks SMG: "Had social media existed during the prime of the Boomers, can you imagine how many frickin' Instagrams of people playing in the mud during Woodstock we would've seen?' ". Oh my, the mind boggles.
We can all learn from those who have gone before us and we can all learn from those following us. Jack Kerouac, free thinker, visionary, philosopher, rebel and co-founder of the Beat Generation, hit the nail right on the head when he said: "Great things are not accomplished by those who yield to trends and fads and popular opinion."
ABOUT THE AUTHOR
---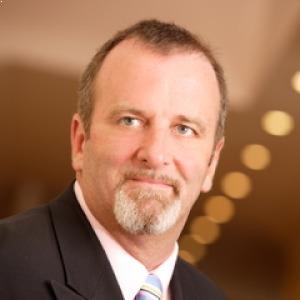 Martin Conboy is recognised as one of the leading voices of the outsourcing industry and its role in facilitating success throughout the Asia Pacific. He is a director of Virtual Property Manager, which is a new business support model called Real Estate Virtual Support Enabler. REVSE provides back-of-house, white labelled services to real estate and property management and property rental companies such as property inspections, tenant screening and tenant management, reference checking, property maintenance, property repairs and management and inspection reports. The service can also provide full administration support including trust accounting.
Make sure you never miss an episode by subscribing to us now on iTunes
And dont't forget to leave REB a review!

Listen to other installment of the Real Estate Business Podcast