The major challenge with employee engagement starts with defining the term.
Employee engagement is a workplace methodology designed to ensure that employees are committed to their organisation's goals and values, inspired to contribute to organisational success, and are able at the same time to enhance their own sense of wellbeing.
Author of Employee Engagement 2.0 and Employee Engagement for Everyone, Kevin Kruse, states, "Employee engagement is the emotional commitment the employee has to the organisation and its goals. This emotional commitment means engaged employees actually care about their work and their company".
The definition of employee engagement and how one measures it depends on which part of the organisation the employee is in and how the organisation is structured. Charlene Li, from Altimeter, highlights how HR departments should have programs to increase employee feedback; communications wants everyone to read the latest company newsletter and the social media team wants everyone to participate on the enterprise social network.
Research recently published by Altimeter revealed the following challenges when it comes to employee engagement:
Most organisations don't have a well-thought-out employee engagement strategy.


Authentic employee engagement only happens when there is trust in the relationship – only 43 per cent of survey respondents believe they have an organisational culture of trust and empowerment that supports employees.
 
Part of the problem is that there is no owner of employee engagement. In 41 per cent of organisations, HR leads employee engagement efforts, while 17 per cent and 11 per cent have employee/corporate communications and marketing-leading efforts, respectively.


There remains significant untapped opportunity to use digital tools to enhance employee engagement. Only 36 per cent and 25 per cent of respondents have organisations where many employees use their internal collaboration platform and enterprise social network, respectively.
Mapping the Employee Journey
Creating exceptional customer experiences and engagement requires understanding and mapping the customer's journey. Likewise, employee engagement is dependent on creating exceptional experiences based on understanding and mapping the employee's journey. The nature of the experiences an employee has will impact the level of engagement they have with your organisation's goals.
It's about understanding their role and the experiences they have of the organisation from their perspective. It's going beyond the typical hire, train, and retain approach to HR and exploring how relationships can be deepened to drive business results and organisational change.
Employee engagement is not about establishing a specific state, but building relationships that can be developed.
There are differences between attitude, behaviour and outcomes in terms of engagement. An employee might feel pride and loyalty (attitude), be a great advocate of their company to clients, or go the extra mile to finish a piece of work (behaviour). Outcomes may include lower accident rates, higher productivity, fewer conflicts, more innovation, lower numbers leaving and reduced sickness rates. In reality, all three – attitudes, behaviours and outcomes – are part of the engagement story. There is a virtuous circle when the pre-conditions of engagement are met – these three aspects of engagement trigger and reinforce one another. Engaged organisations have strong and genuine values with clear evidence of trust and fairness based on mutual respect, where two-way promises and commitments – between employers and staff – are understood and fulfilled.
Just like the customer journey, company silos, overly strict and inflexible rules and poorly integrated systems and processes can impact the employee journey. The frustrations an employee can feel in trying to do their job can easily be passed on to the customer. In a property management environment, it's the 'kiss of death'!
Steve Rogers of Rusher Rogers HR Solutions, a leading HR practice in Melbourne, offers this bit of sage advice: "If you have got your employee engagement model in place, you still want new hires who are most likely to embrace your model, fit in with your culture and achieve the outcomes you need. You need to identify the behaviours that your star performers, who are most engaged, exhibit and then look for evidence of the same behaviours in the candidates that are applying for your roles. But remember… look for "evidence" of behaviours; not their opinion".
So in summary, it's important to make sure that you have happy, engaged employees and have strategies in place to address their issues, as no matter what business you are in, the soft skills of your people will have a direct impact on the happiness and customer experience of your clients.
If the employee turnover rate falls, business owners will spend less time and money replacing team members, and property owners and tenants will receive a more consistent and professional service.
Click here for part one of this article.
ABOUT THE AUTHOR
---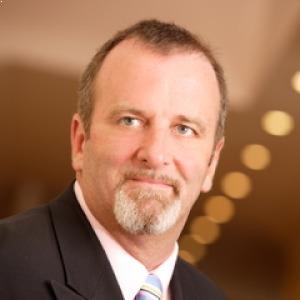 Martin Conboy is recognised as one of the leading voices of the outsourcing industry and its role in facilitating success throughout the Asia Pacific. He is a director of Virtual Property Manager, which is a new business support model called Real Estate Virtual Support Enabler. REVSE provides back-of-house, white labelled services to real estate and property management and property rental companies such as property inspections, tenant screening and tenant management, reference checking, property maintenance, property repairs and management and inspection reports. The service can also provide full administration support including trust accounting.