Earlier this year I attended the REinnovate conference in Sydney, where the main theme was getting real estate businesses to join the technological revolution.
It's no secret that many property management companies still have a way to go to catch up with what the leading players in the space are doing. One of the speakers at the event, Neale Cotton, emphasised that in the face of disintermediation, the personal service that agents provide is invaluable.
One way to provide better service is to share information, and the creation of online communities around an organisation is becoming a popular way to do this. These communities can give people a real experience of what it means to be part of an organisation. For owners, they can be an ideal forum for recruiting quality talent.
A lot of IT companies have online communities that include customers, consultants and independent professionals, as well as employees. Members of these communities collaborate on topics and answer questions related to the companies and their products. Rental opportunities can be posted to these groups. After all, a referral from a trusted source is always more valuable than a random inquiry.
Community members often enjoy the challenge of answering questions and participating in discussions around hot topics. The satisfaction of helping and connecting with others can build a sense of fellowship within the community. According to a recent article by Richard Millington, founder of The Pillar Summit, people who are prepared to spend their spare time helping others, sharing knowledge and learning new techniques are very desirable targets for recruitment.
As well as acting as advice forums, these online communities provide opportunities for property managers to spot leads and opportunities. The most knowledgeable and qualified members will consistently offer the best advice, comments and solutions to problems and topics raised.
It is relatively easy for property managers to build a profile of potential landlords and tenants and their connections. They can also gain plenty of insight into how potential tenants treat others and how they approach problems and work with others to find solutions.
"Online communities can also assist in keeping abreast of the latest industry trends, opinions and gossip", says Mr Millington.
"You may even be able to identify what drives individuals in terms of motivation, and what top professionals in your sector think of your company and the people that work there."
Building your community
These online communities do take time and effort to build and develop. Whether it's via a website, LinkedIn, Facebook or other platform, you need to make it as easy as possible for potential applicants to engage with you.
'Quality over quantity' is the name of the game. Start building your community with baby steps. Encourage existing employees to join and proactively invite others that you know will participate. Regular and consistent activity is required in posting relevant content, generating and participating in discussions, providing feedback, etc.
Focus on the needs of the members you bring on board. It might take some time before people get involved, but once they do they will help maintain the momentum of the community.
Savvy property managers are using offshore property assistants in the Philippines to do all the heavy lifting involved in creating online communities and inviting relevant connections to join groups. For example, researching people on LinkedIn takes time and a lot of effort, whereas a property-related community with a dedicated property manager at its centre can provide enormous influence for that property manager.
As well as building communities based around your company and personal brand, you can build or participate in communities focused on professions you are looking to influence. So, if you are a property management company, rather than building communities based purely on the company, you might look at setting up a community that targets individuals of high net worth, for example.
Your online communities give you the opportunity to clearly and consistently demonstrate your company's brand, message and mission with every interaction. Building relationships and presence in external communities can greatly increase the number of people who are aware of you and your brand, see your listings and visit your web pages.
ABOUT THE AUTHOR
---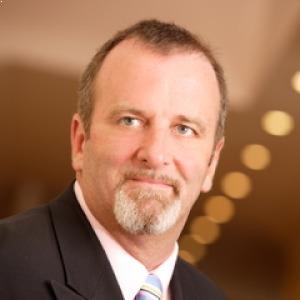 Martin Conboy is recognised as one of the leading voices of the outsourcing industry and its role in facilitating success throughout the Asia Pacific. He is a director of Virtual Property Manager, which is a new business support model called Real Estate Virtual Support Enabler. REVSE provides back-of-house, white labelled services to real estate and property management and property rental companies such as property inspections, tenant screening and tenant management, reference checking, property maintenance, property repairs and management and inspection reports. The service can also provide full administration support including trust accounting.
Make sure you never miss an episode by subscribing to us now on iTunes
And dont't forget to leave REB a review!

Listen to other installment of the Real Estate Business Podcast