New research has found property owners are holding on to their homes for much longer than they were 10 years ago.
According to sales data analysis by CoreLogic, property owners are on average holding on to a house for 11.3 years, and units for 9.6 years.
The results represent an increase of 3.8 years for houses and 2.9 years for units over the past 10 years.
"The data suggests that home owners are much more reluctant to sell their property than they were a decade ago which is also highlighted by the ongoing decline in sales transactions," research analyst Cameron Kusher said.
"Other factors at play include: the rising cost of selling and purchasing property, combined with affordability constraints across some Australia's more expensive capital cities contribute to owners holding onto their properties longer.
"It's expected that this trend will continue over the coming years given such concerns aren't likely to see much improvement in the near future."
Houses
Breaking down the capital cities, the research found Melbourne houses recorded the longest period of ownership, with buyers holding on to their homes for 12.5 years on average.
This was followed by Sydney at 12.4 years, Brisbane at 11.3 years, Perth at 11 years, and Hobart and Canberra, both at 10.9 years.
Adelaide and Darwin houses saw the shortest period of ownership, with buyers holding on to their homes for 10.1 years and 9.2 years, respectively.
Units
Perth took out the top spot in terms of units, with buyers in the WA capital hanging on them for 10.8 years on average.
Next up was Brisbane at 9.8 years, then Sydney, Adelaide and Hobart at 9.6 years, Darwin at 9.5 years, Melbourne at 9.3 years and Canberra at 8.7 years.
ABOUT THE AUTHOR
---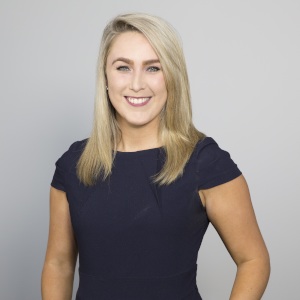 Emma Ryan is the deputy head of editorial at Momentum Media.

Emma has worked for Momentum Media since 2015, and has since been responsible for breaking some of the biggest stories in corporate Australia, including across the legal, mortgages, real estate and wealth industries. In addition, Emma has launched several additional sub-brands and events, driven by a passion to deliver quality and timely content to audiences through multiple platforms.
Email Emma on: [email protected]com.au