LJ Hooker has launched its new tagline in a campaign this week, which it hopes connects with customers during the home buying and selling process.
"When you know, you know" is the franchise's new tagline.
The phrase is meant to empower customers and refers to the instinctual side of decision-making, and it loops in the brand's industry knowledge and experience.
It is an evolution of the phrase "nobody does it better", which was LJ Hooker's well-known tagline in the 1980s.
Extensive research was conducted to underpin the philosophy of the new brand tagline, and it can lead the company into its centennial celebration, LJ Hooker chief operating officer Ruth Trewhella said.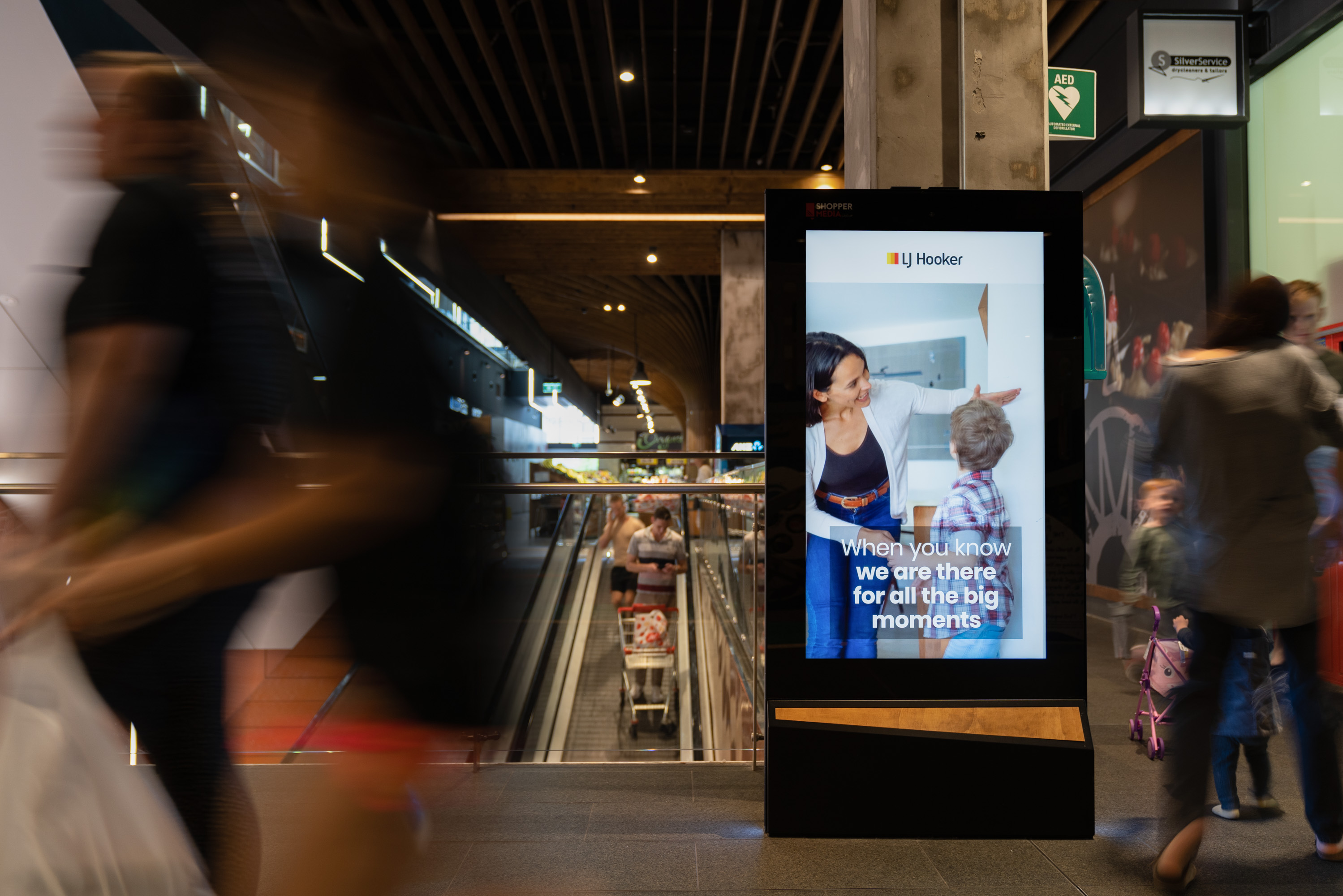 "It's critical for us to continue evolving, so we remain modern and in touch with consumers," she said.
"We felt it was time to move on from what has been a very effective brand expression on our experience to something that's far more reflective of what we stand for today, but that's also consistent with our heritage."
For more than 90 years, LJ Hooker has been invited into people's homes and played a significant role in welcoming them to their new home or setting them off on their next journey, Ms Trewhella said.
"That's why our new brand tagline is an all-encompassing statement that reinforces our customer-first approach to the market.
"It also represents LJ Hooker's values and capabilities while allowing our offices to customise it to their local market."
The new tagline debuted as part of an outdoor marketing campaign, seen on digital screens in more than 250 shopping centres across Australia.
The displays will also have emotive, creative messaging, which centres on key customer moments and emotional drivers supported by instinctual decision-making in real estate, LJ Hooker head of marketing James McGregor said.
"When people move from home to home, it's a big life moment that drives the decision," he said.
"Whether a consumer is upsizing, downsizing, investing, renting, it was important that we created a tagline that was flexible enough to talk to each of these moments.
"We've developed a refined brand suite of print, digital and social content that will speak to a savvy marketplace.
"Everything we do starts and finishes with our customers, which is the essence of our brand."