Although it is too early to predict the impact the coronavirus (COVID-19) will have on the housing market, in times of economic uncertainty, people tend to take a "wait and see" approach to housing, REINZ CEO Bindi Norwell has said.
Previously, in the New Zealand market, house prices tend to hold or have a slight dip as people take their homes off the market to see what happens, she said.
"Hindsight is our only accurate measure, but looking at a past recession period which had a global reach, the global financial crisis provides for some comparatives," Ms Norwell said.
"Looking at the data from that time showed the following effects on the housing market from a price perspective.
"One year after the GFC started, median house prices across New Zealand fell 5.9 per cent year-on-year. While the recession technically lasted till June 2009, prices started rising again after January 2009.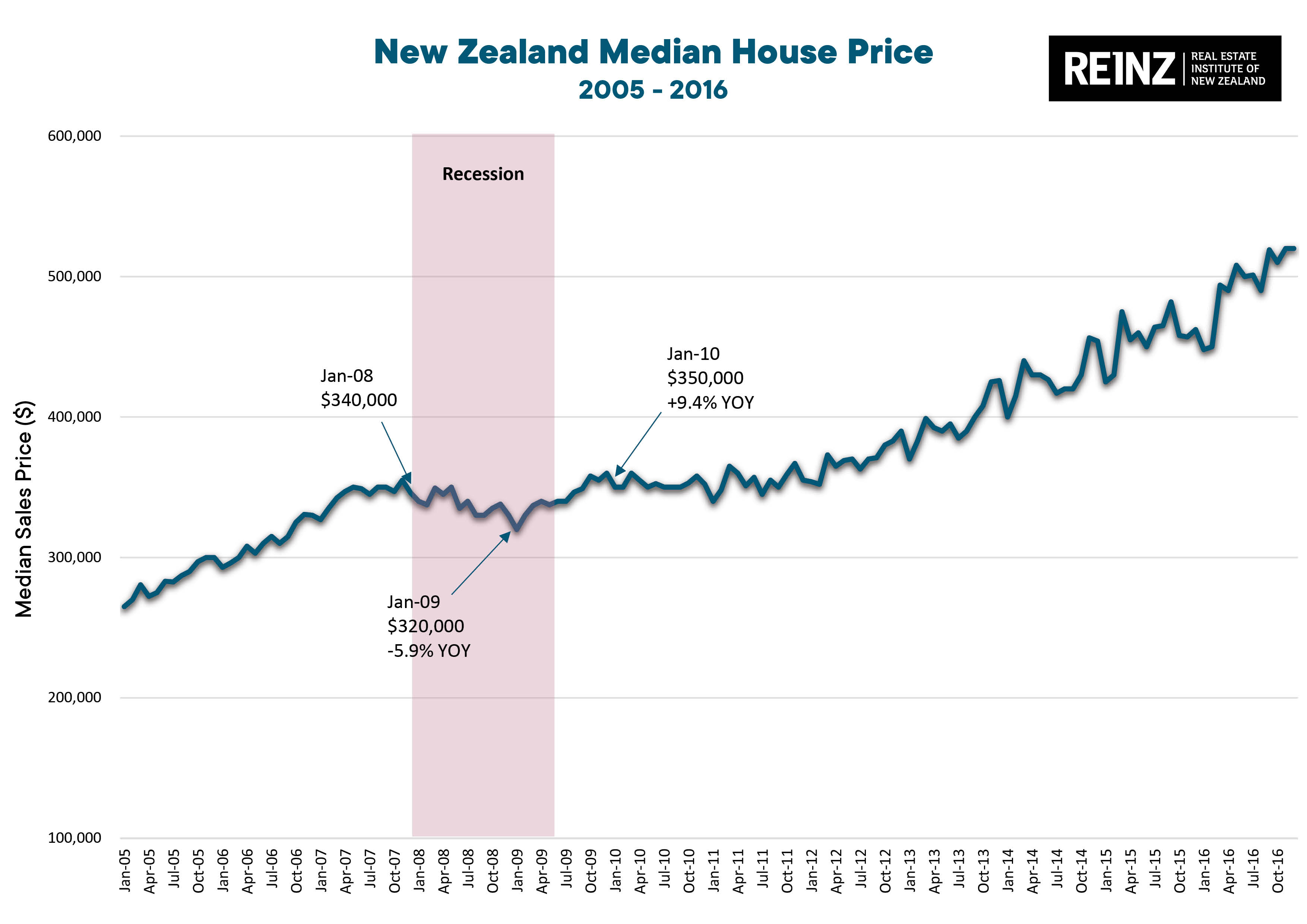 "In the year ending January 2010, median prices increased 9.4 per cent and were sitting $10,000 above where they were in January 2008 when prices started falling, highlighting that the market did recover reasonably quickly."
Ms Norwell does not expect the market to come to a halt as people always need to buy and sell houses, as people regularly need to relocate or upsize for their family.
"Part of the impact on the housing market will also depend on the level of unemployment going forward, so we'll be keeping a close eye on that," she said.
The REINZ has not heard from its members as to whether they have noticed a change in people buying and selling houses, but it is still early days.
"Most questions we have had are around health measures such as signage at open homes or providing access to hand sanitiser," Ms Norwell said.
"We're urging people to keep calm and take financial advice where they need to.
"However, what is different this time is that the use of technology may have a significant part to play in how the housing market can try and continue in a 'normal' fashion."