Older Australians are living in their home years longer than is suitable for them, or their stage of life, because they fear market uncertainty and the costs associated with selling. Delaying this downsize is eating into their super and locking younger families out of the market, writes Adam Rigby.
For an empty nester, it can stop them from making a move into the correct-sized home, but it can have similar impacts just for someone moving between two similar properties. It was less of an issue when prices were growing so quickly as profits covered it, but if you bought a property and its value has stayed flat (or, worse, decreased), stamp duty could be the main reason for not moving as moving between two similarly valued homes becomes expensive.
If fewer people are selling, it makes it harder for first home buyers to enter the market and isn't great for the economy in general coming out of this.
Already in the last month, we have seen a 28.7 per cent decrease in sales volume compared with 2019, a year which was already substantially down, compared to previous years.
In NSW and Victoria alone, two states looking at dumping stamp duty, there are more than 100,000 underused houses — that's one person living in an otherwise empty, six-bedroom house.
The increased expenses associated with running these homes is dangerously eating into retirement funds and locking families and first home buyers out of the market.
The latest ABS data shows that 49 per cent of Australians are living in "under-utilised" dwellings — in houses with two or more empty bedrooms. A number which has increased throughout the property downturn last year and has now spiked with the drop in sales volume led by the COVID-19 outbreak.
This stalemate has been going on for the last 18 months or more.
Seniors keep delaying a downsize because they are unsure about the market and they know they will be slugged with a huge tax.
Australia is unique in the world in terms of property transaction costs. For example, our friends across the Tasman in New Zealand do not pay stamp duty for property transactions, so the financial barrier to move is much lower.
The high cost of sales transactions and stamp duty urgently needs to be addressed if the government is serious about improving affordability and assisting in the nation's economic recovery.
In Victoria, home owners who pay $680,000 for a home have to come up with a further $35,870 in stamp duty. In NSW, home owners buying for the same amount have to pay $26,032 in stamp duty. In Queensland, the stamp duty on a home of the same price is $16,450.
By Adam Rigby, founder and CEO, Upside Realty
ABOUT THE AUTHOR
---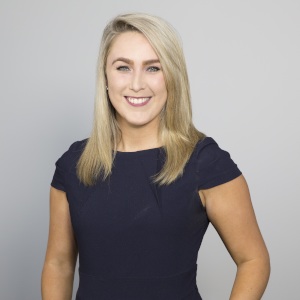 Emma Ryan is the deputy head of editorial at Momentum Media.

Emma has worked for Momentum Media since 2015, and has since been responsible for breaking some of the biggest stories in corporate Australia, including across the legal, mortgages, real estate and wealth industries. In addition, Emma has launched several additional sub-brands and events, driven by a passion to deliver quality and timely content to audiences through multiple platforms.
Email Emma on: [email protected]com.au