Despite the real estate industry taking a hit, experts say it's sparked an interest in upskilling that's likely to continue past the pandemic.
According to a statement released by Ripehouse Advisory property research analyst Will Farrell, REISA interim general manager Andrew Shields, REIV president Leah Calnan and Buyers Agent Institute founder Ben Handler, re-training real estate professionals is set to prosper beyond COVID-19.
First, Mr Farrell acknowledged that the real estate sector had not been immune to the slowdown in both jobs and the subsequent impact on wages, noting there was a 5–10 per cent fall in real estate jobs across the country since the pandemic was declared.
"According to the latest data from the ABS, we have seen a significant drop in both jobs and wages in the real estate sector almost across the board," Mr Farrell said.
"Since Australia's 100th recorded case, there's been declines in jobs of around 5 per cent to 10 per cent across the nation.
"In the weeks following 14 March, we have observed an increasingly severe reduction in wages. This is an important date as it marks the day that Australia reached 100 coronavirus cases."
While the industry has faced significant headwinds off the back of restrictions imposed by state and federal government, Mr Shields said there's been a sharp increase in enquiries for their training programs since the pandemic began.
"At the initial introduction of restriction, we did see quite a number of people making contact with us in relation to training," he said.
"Since the announcement of JobKeeper and JobSeeker, those numbers have slowed a little bit. Initially, a lot of people thought they had lost their jobs and were looking at their career options, and real estate is a great career."
Further, Mr Shields noted there had been a rise in upskilling within the industry.
"We're seeing a lot of people finishing off their training in areas such as property management and there's been a big uplift in that," he explained.
"People are clearly wanting to invest in their careers and upskill to open up other opportunities within the sector at the moment."
Ms Calnan offered a similar sentiment, noting she, too, has seen an increase in the number of people looking to move into real estate.
"I think there is a great opportunity to move away from other customer service industries that have been impacted by COVID-19 and into real estate," she said.
"We thought this might be the case when the shutdowns started impacting areas like retail and travel, we saw an increase in enquiry levels.
"We've also seen a number of people looking to gain additional qualifications within the industry while they have time.
"There might be a small portion of the sales side that look for other options as transactions slow down, but overall, people are looking to upskill and keep busy."
Meanwhile, Mr Handler said he's observed a significant increase in students signing up for his training course as the COVID-19 pandemic continues.
"I would say for this month to date, there's been a 25 per cent increase," he said.
"What I'm seeing is there's three categories of people right now. Firstly, those who are unemployed; a second group of people who are employed, but they're in a frozen state and on JobKeeper and not really sure what their future looks like.
"And finally there are people who are in very secure jobs or running good businesses, and they're just re-evaluating their life now."
Interestingly, Mr Handler said he's also observed a number of new students choosing to make the switch from real estate agent to buyer's agent.
"Since COVID-19 has come about, I've also seen a massive increase in real estate agents moving into the buyer's agent space. That's Australia-wide," he concluded.
ABOUT THE AUTHOR
---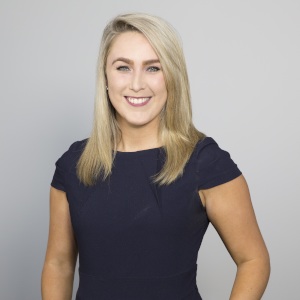 Emma Ryan is the deputy head of editorial at Momentum Media.

Emma has worked for Momentum Media since 2015, and has since been responsible for breaking some of the biggest stories in corporate Australia, including across the legal, mortgages, real estate and wealth industries. In addition, Emma has launched several additional sub-brands and events, driven by a passion to deliver quality and timely content to audiences through multiple platforms.
Email Emma on: [email protected]com.au