Just two months after revealing its members had banded together to buy in to the business, a New South Wales boutique real estate network has announced a new-look board helmed by some recognisable real estate names.
After its ownership overhaul was revealed to the public back in January, Laing+Simmons has revealed the directors who will be at the helm of the new operation: Leanne Pilkington, D'Leanne Lewis, Paul Abassi, Peter Green, Tolly Saivanidis and Joe Sita.
Laing+Simmons agency principals D'Leanne Lewis (Laing+Simmons Double Bay), Paul Abassi (Laing+Simmons St Marys | Ropes Crossing), and Peter Green (Laing+Simmons Miranda) will be lending their agency experience and serious network-backed real estate rigour to the board, while Tolly Saivanidis will bring his property law expertise into the fold as the managing partner for Pryor Tzannes & Wallis.
Joe Sita, the vice-chair of IFA Real Estate Services, will take on the role of chair for the Laing+Simmons board, with his extensive global board experience cited to display his ability to "provide leadership through proven success".
Touting the new board as "highly experienced", managing director Leanne Pilkington said the network can now turn its attention to new growth avenues while supporting existing franchise partners.
She considered the approach of the new ownership as "purposefully not about business as usual".
"It is an acknowledgment that real estate is changing and the support and direction provided by franchisors needs to change with it," she said.
She explained that the network is focused on investigating new avenues of growth for the business and their franchisees, through a diversification of income streams, new service offerings and the selective growth of the network in key markets.
"Central to the value proposition provided by us as a franchisor is the recognition of the importance of a level playing field for all franchisees, irrespective of business size, areas of speciality or geographic location, and then promoting an environment in which success is not only achievable, but expected," the managing director said.
From her perspective, "Laing+Simmons has always been and will continue to operate as a collaborative network, and our new board members, shareholders and franchisees alike will have their voice heard when it comes to fostering that environment of success".
Considering the brand as having always been different in its approach, the managing director pointed out the unique structure of the new-look business.
"We have a shared ambition between board, ownership and franchisees, and we have a level playing field throughout the network geared towards our collective success," she said.
ABOUT THE AUTHOR
---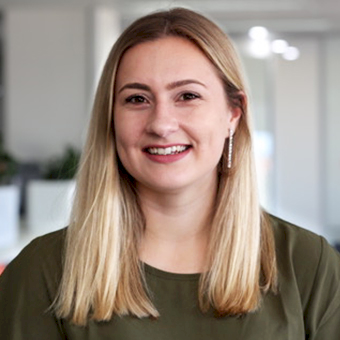 Grace is a journalist across Momentum property and investment brands. Grace joined Momentum Media in 2018, bringing with her a Bachelor of Laws and a Bachelor of Communication (Journalism) from the University of Newcastle. She's passionate about delivering easy to digest information and content relevant to her key audiences and stakeholders.