A new report is calling for a Royal Commission into Housing Future Australia, expressing the concern that Australia's national household debt levels expose "a ticking economic time bomb".
Housing: Taming the Elephant in the Economy has been described as a "landmark" report from the University of New South Wales to the Housing and Productivity Research Consortium.
A panel of 87 experts participated in the national review, which also relied on national and international literature to argue that the royal commission would aid in addressing the effect of soaring house prices on productivity and economic stability.
Central to the report's findings is the fact that national household debt levels have more than doubled since 1990 — from 70 per cent of GDP to almost 185 per cent of GDP in 2020.
The report reads: "Over the last 40 years, Australia's housing system outcomes have exacerbated inequalities of both income and wealth, compromised economic and financial stability, and negatively impacted on labour productivity."
Overwhelmingly, the report "stresses the importance of intervening to stabilise the market".
While acknowledging that extensive tax, regulatory and policy reforms will need to take place to reverse current issues surrounding property prices, the report said that this can't take place without reshaping current institutional frameworks in place.
It's why the report states: "Given the fundamental nature of the issues involved, given their disparate nature across departments and levels of government, and to frame renewed government approaches, a Royal Commission on Housing Future Australia should be set up."
Lead author Professor Duncan Maclennan said the review confirms Australia's housing system is not working for the economy.
He believes immediate overhaul is needed.
"Australia's approach to housing policy has fuelled income and wealth inequality and created significant economic instability. This is a huge drag on productivity and warps Australia's capital investment patterns," he said.
While not a new phenomenon, he added that "the recent explosion in house prices brings a fresh and troubling dynamic".
"Rampant price growth has returned to the larger cities and is now spreading to regional Australia. This is in part due to the pandemic-fuelled work-from-home revolution but is also because so many younger Australians can no longer afford the life they want as home owners in the larger cities."
The academic explained that policymakers "must pay greater attention to the economic fallout created by housing market distortions".
The report continues: "The Commonwealth government's policy actions are boosting inflationary pressures and the RBA has effectively washed its hands of responsibility for house prices, arguing higher prices are good for the economy. But when people are paying more and more for rent and to service their mortgages, they have less and less to spend on other goods and services."
While he concedes the Commonwealth is right to highlight sluggish housing supply, he argues it is "wrong to assume that state and local planning is the cause — shortage of infrastructure, skilled labour and raw materials all matter, too".
"States do need to audit housing supply chains and bring all their powers to bear to make them faster and more flexible. But short political time horizons and cross-border and cross-sector blame games will not help younger and poorer Australians," he says.
"The scale and complexity of the problem demands that a royal commission be established to investigate how to defuse the time bomb and create a more effective and equitable market for all Australians."
According to the report, an overwhelming majority of experts also back the contention that greater attention must be paid to the economic productivity effects of housing market outcomes — which include costs, tenure, quality and proximity to work.
A number of other ways to improve stability were also raised by the report, including expansion of the formal accountability of the Reserve Bank of Australia (RBA), to require the central bank maintain "a more price-stable and well-functioning housing market".
The key recommendations contained within the report are listed below:
• The establishment of a Royal Commission on Housing Future Australia
• The expansion of RBA formal accountabilities to include housing market stability
• The establishment of a permanent housing committee as part of the national cabinet
• The development of a national housing strategy by the Commonwealth government, including a housing market strategy
• The establishment of a national housing agency under Commonwealth Treasury with specialist policy capability to champion actions to achieve effective housing-economy outcomes, to promote affordable housing development and to recreate the analytical capacity of the former National Housing Supply Council
The final key recommendation called for an immediate switch away from market housing stimulus efforts to rental sector stimulus.  
Weighing in on the issue, housing economist Saul Eslake acknowledged that the booming house prices are locking more people out of the market.
"But this is far from a short-term or cyclical issue," he conceded.
"It's a structural problem that's been building for decades. And it's one that won't be solved by policy initiatives that just tinker round the edges."
He argues that "it's been more than amply demonstrated that what governments need to do is step back from policies which serve mainly, or only, to inflate the demand for housing, and step up to pursue policies which expand the supply of it".
ABOUT THE AUTHOR
---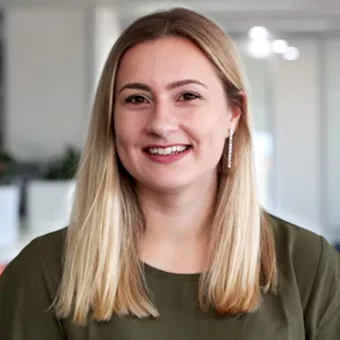 Grace is a journalist across Momentum property and investment brands. Grace joined Momentum Media in 2018, bringing with her a Bachelor of Laws and a Bachelor of Communication (Journalism) from the University of Newcastle. She's passionate about delivering easy to digest information and content relevant to her key audiences and stakeholders.