LJ Hooker has found itself a new South Australia state manager.
Bill Dimou joins the network performance team from News Corp, where he reportedly led and managed various real estate clients both in South Australia and nationwide.
A press statement about the appointment from LJ Hooker revealed Mr Dimou will be partnering with Shane Kempton — the network's WA and SA state director — "to continue to support the growth of offices and their teams and expand the iconic brand across South Australia".
With more than 35 years of experience in managing teams and business growth across retail and real estate, Mr Dimou indicated that the new position will build on his previous experience and management background.
He said: "I am delighted to be working for one of the largest and most trusted real estate brands in Australia."
Noting that LJ Hooker was a long-term client of News Corp, the manager added that he is "excited to now be putting my knowledge and insight into further building the brand and supporting the growth of the offices across South Australia".
"We have a very strong network of people in this state and my main focuses are to support the current teams on the ground and work with each office to help grow their teams and business, while also looking for new business opportunities," he said.
Mr Dimou also highlighted the role's ability to allow him to cater to the various needs of people and offices as "particularly exciting".
He said: "It means I can work closely with offices on an individual level to help them thrive in this market."
Weighing in on Mr Dimou's decision to join the brand, Mr Kempton has touted the new state manager's experience, exemplary reputation, strong network of contacts and authentic personal brand as a big boost for the network.
"Bill's long-standing role working with News Corp as South Australia's real estate director has cemented him as an expert within the industry, and we're thrilled to have him on board, as his expertise will highly benefit the development of our offices and network," he commented.
"As we cement our strategic plans for the next year, it is an ideal time for our South Australian network to have a direct contact at the coal face.
"With Bill joining us, our franchise network in South Australia will have a dedicated, local industry professional on the ground to assist in our drive for growth."
ABOUT THE AUTHOR
---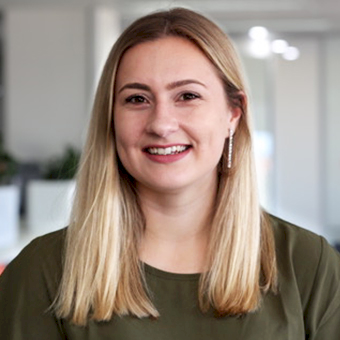 Grace is a journalist across Momentum property and investment brands. Grace joined Momentum Media in 2018, bringing with her a Bachelor of Laws and a Bachelor of Communication (Journalism) from the University of Newcastle. She's passionate about delivering easy to digest information and content relevant to her key audiences and stakeholders.