There's no doubt the market is going to correct at some point, but it's not something that good agents should fear, according to John McGrath.
Speaking on a recent episode of REB's Secrets of the Top 100 Agents, Mr McGrath said that in his four decades of real estate, he hasn't seen a positive trend across Australian and New Zealand marketplaces like what is currently taking place.
"We are sitting in probably the strongest market we've seen in recorded history," he expressed, adding that while markets will never go up forever, they certainly will also never go down forever.
"It still seems with low interest rates and shortage of stock and a number of [positive] things that are happening at the moment, it feels like it's going to have momentum for a while, but at some point, it's going to come back."
Acknowledging that "there's no doubt that the market is going to correct at some point," he was quick to point out that it shouldn't faze agents who are putting in the work.
His philosophy? "The best agents actually don't care what the market is doing because it's what they're doing inside the market that's actually the differentiator."
"They know if they're focused, they know if they're prospecting strongly, if they are looking after their clients, if they're nurturing their relationships, they absolutely know that the market is going to be good for them forever," he said.
For agents who are worried about future downturns, Mr McGrath advised: "Control the controllables. Don't worry about the other variables that you can't control because, generally, they're irrelevant to success."
He also shut down the idea that talent and charisma are the most important ingredients for agent success, calling them "overrated".
He countered: "I've seen a lot of agents who reach unbelievable outcomes and sales success, who I would actually deem have limited talent."
Mr McGrath lauded what they possess instead: "Magnificent process, they have focus, they have discipline.
"Those things, to me, far outweigh this whole flashiness, 'he's a great talker or she's got the gift of the gab and they're charismatic.'
"At the end of the day, it's who is the person that has the process, that can get the best price, that can demonstrate the process, that can articulate the process, and not just do it for one or two listings, do it for a whole career.
"They're the people that come out ahead."
You can listen to the full conversation with John McGrath here.
ABOUT THE AUTHOR
---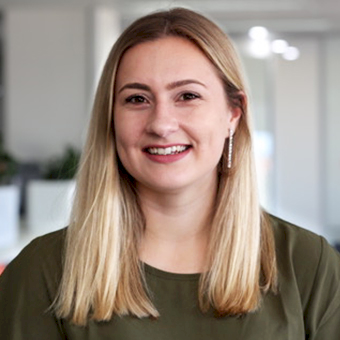 Grace is a journalist across Momentum property and investment brands. Grace joined Momentum Media in 2018, bringing with her a Bachelor of Laws and a Bachelor of Communication (Journalism) from the University of Newcastle. She's passionate about delivering easy to digest information and content relevant to her key audiences and stakeholders.