A 60-day moratorium on evictions has been announced in New South Wales, as landlords are once again incentivised to reduce the burden on COVID-19-affected tenants.
NSW Premier Gladys Berejiklian and Treasurer Dominic Perrottet have revealed "a comprehensive economic support package worth billions of dollars aimed at helping businesses and people right across the state fight through the current COVID-19 lockdown".
It comes as the state battles an increasing number of COVID-19 Delta strain infections across Greater Sydney, with lockdown measures likely to be required to continue past the 16 July date initially proposed. 
This will include the introduction of legislative amendments to provide a "short-term eviction moratorium for rental arrears where a residential tenant suffers loss of income of 25 per cent due to COVID-19 and meets a range of criteria".
On the landlord side, capped grants of up to $1,500 will be available for residential landlords who reduce rent for tenants where the landlord is not liable to pay land tax.
Otherwise, landlords will be offered land tax relief equal to the value of rent reductions provided by commercial, retail and residential landlords to financially distressed tenants, up to 100 per cent of the 2021 land tax year liability.
For impacted commercial and retail tenants, the NSW government has indicated that landlords will not be able to recover security bonds, lockout or evict tenants prior to mediation taking place.  
Alongside the state government announcement, the Prime Minister also touted federal support to affected businesses and residents, announcing that around 500,000 small and medium businesses in NSW could be eligible for support payments of up to $10,000 per week.
This will apply to businesses with a turnover of between $75,000 and $50 million that have had a 30 per cent decline in turnover, according to Mr Morrison. These costs will be split 50/50 between the federal and NSW government. Small and medium businesses will be able to register their interest for the support payments from 14 July.
The Prime Minister indicated that should other states and territories experience extended lockdowns akin to the Sydney lockdown, this support will also be made available.
A COVID-19 disaster payment will also be made available to any New South Wales worker who has lost more than eight hours, or a full day's work, due to lockdown.
Those who have lost more than 20 hours of work a week in Greater Sydney are eligible for a $325 payment. From week four of lockdown, payments will be increased to $600.
Ms Berejiklian said the comprehensive package has three key aims: protecting business, saving and keeping jobs through the lockdown, and ensuring people had support during an uncertain and difficult time.
She commented: "We have always said we will do whatever it takes to protect the people of NSW and keep our economy strong, and that is exactly what we are doing.
"While our health and medical staff are fighting COVID-19 on the frontline, this comprehensive support package is aimed at saving jobs and protecting businesses until the lockdown is over."
ABOUT THE AUTHOR
---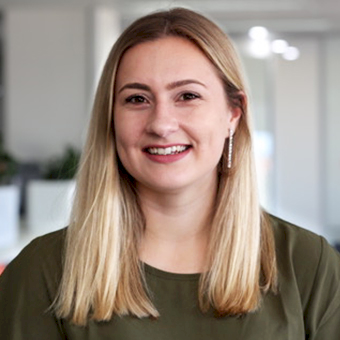 Grace is a journalist across Momentum property and investment brands. Grace joined Momentum Media in 2018, bringing with her a Bachelor of Laws and a Bachelor of Communication (Journalism) from the University of Newcastle. She's passionate about delivering easy to digest information and content relevant to her key audiences and stakeholders.