Real estate trainer Tom Panos has highlighted three ways agents can better prepare for an eventual downturn to the market – especially for those agents currently hampered by lockdown restrictions.
Speaking on the second episode of Real Estate Exposed – the new follow-up series to 2020's What's Making Headlines – Tom Panos and Phil Tarrant contemplated a potential end to current housing market conditions.
Acknowledging that the current market "ain't lasting forever", the pair considered how agents should be gearing up for that swing in the cycle, no matter when it does arrive.
Here are Mr Panos' suggestions:
Self-education
According to the real estate trainer, "it's a great time in the world for self-education".
Especially for those in Sydney who are dealing with the fall-out of an extended lockdown, he said agents should be doing what they can to upskill.
"There's two approaches that you've got in life. You either believe that 'this is who I am. I was born like this. This is my genetics. I can't change'. That's one approach."
"A second approach is: 'I want to be better – so how do I get better?'"
Mr Panos believes that agents have "got to take" the second approach, and look for improvements.
Enrolling in online courses is just one way Mr Panos would advise agents to do this ahead of an eventual market slowdown, while Mr Tarrant acknowledged the increasing need for mental health training in the profession.
"I imagine that will be a core skill for real estate agents in their negotiations, [and] their relationships with vendors, because it's a hugely stressful time for a lot of people."
"Arming yourself and equipping yourself with [an understanding of] and being able to spot and identify telltale triggers when people might be in a state of flux – I reckon that's a huge enabler."
Clean-up your database
Now is the time that the trainer is advising agents to "pick up the phone and clean up that database".
Pointing out that there's a captive audience out there, he flagged that "all over Australia, people aren't in the office as they used to be. They're travelling a lot less as well.
"There's a captive audience," Mr Panos said, before adding that the latest property platform data does confirm that audiences are more evidently engaged across areas that either are in lockdown, or have recently been in lockdown.
"That means that if you're an agent, you've got this captive audience and you may never get this [opportunity] ever again, where you're able to ring people up that want to speak to you, because maybe they're just sick and tired of home schooling and they want to actually speak to another adult. Right?"
Build a brand
According to Mr Panos, now is also the time that agents should be ensuring they are building a personal brand within their local marketplace.
From his experience, "one of the best ways you can do that is let people know you care."
"It's as easy as picking up the phone."
He advised agents to call 10 people that they haven't spoken to for an extended period each day over the space of a week.
Say: "Hi, it's _______ here. Firstly, I want to apologise. I should have been in touch earlier."
He then advises asking the following: "Can I ask you how XX days of COVID-19 has impacted your life? Can I ask you, has COVID-19 given you COVID clarity?"
Finally, Mr Panos said agents can go on to ask: "How do you feel about your current home?"
"You'll be shocked at what comes out of those conversations," he concluded.
You can listen to Tom and Phil's entire conversation here.
ABOUT THE AUTHOR
---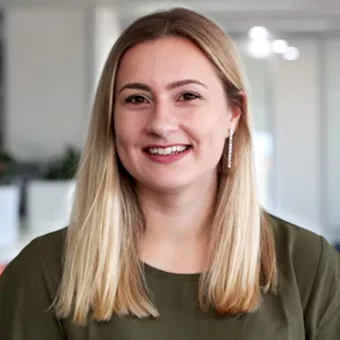 Grace is a journalist across Momentum property and investment brands. Grace joined Momentum Media in 2018, bringing with her a Bachelor of Laws and a Bachelor of Communication (Journalism) from the University of Newcastle. She's passionate about delivering easy to digest information and content relevant to her key audiences and stakeholders.