The network has unveiled a new charity partnership with Lifeline as it celebrates "LJ Hooker Foundation Day".
Lifeline, a provider of crisis support services and advocate for suicide prevention provider, is the third national charity beneficiary of the LJ Hooker Foundation across 2021-22.
The official partnership announcement coincides with LJ Hooker Foundation Day – marking 93 years since the real estate group first opened its doors in Maroubra, Sydney.
Sarah Dickson, spokeswoman for the LJ Hooker Foundation, said the alliance with Lifeline comes "at a crucial and challenging time for Australians".
"We're honoured to be supporting Lifeline and the critical work they do to help Australians by providing confidential crisis support, available 24-hours a day, seven days a week," she stated.
"This partnership is well aligned to our LJ Hooker values, that real estate is about people not houses, and is significantly important as much of the country battles with the mental health impact of COVID-19 and ongoing lockdowns across various states.
Commemorating the beginning of the partnership, LJ Hooker has pledged a $10,000 donation to Lifeline.
Ms Dickson outlined that "over the balance of 2021 and throughout 2022, our network will get behind the partnership by fundraising and promoting Lifeline's life-changing services".
According to Lifeline Australia's Bronwyn Wood, the support service is currently receiving "a call for help every 30 seconds".
She said: "Now, more than ever, funding is critical to meeting the demands of today".
Thanking LJ Hooker for its support, Ms Wood said the partnership would see the network "joining us on our mission to be there for all Australians, so that no person need face their darkest moments alone".
Over the last financial year, the LJ Hooker Foundation donated more than $70,000 to charities including Humpty Dumpty Foundation, Cystic Fibrosis, and headspace.
To date, more than $8 million in fundraising has been achieved by the foundation, which was launched back in 2016.
According to the network, LJ Hooker Foundation Day – recognised on 20 September – celebrates the generosity of the network and its commitment to making a tangible difference in the lives of those in need.
Ms Dickson explained that the foundation encourages local offices to engage in their communities and boost their social impact, which she considered as "especially important during these unprecedented times".
"Supporting the LJ Hooker Foundation gives the real estate network greater purpose beyond the day-to-day, while simultaneously providing much-needed funds for those in need."
ABOUT THE AUTHOR
---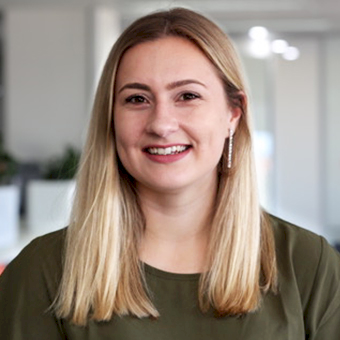 Grace is a journalist across Momentum property and investment brands. Grace joined Momentum Media in 2018, bringing with her a Bachelor of Laws and a Bachelor of Communication (Journalism) from the University of Newcastle. She's passionate about delivering easy to digest information and content relevant to her key audiences and stakeholders.