Burgeoning property prices across Australia haven't scared off investors, who are still reporting strong market sentiment in a new survey.
Property Investment Professionals of Australia (PIPA) surveyed nearly 800 property investors over August for the 2021 PIPA Annual Investor Sentiment Survey, which has revealed that almost 62 per cent of investors believe that now is a good time to invest in residential property.
While that figure was up at 67 per cent in 2020, the report conceded that high property price growth up until August, as well as significant lockdowns taking place at the time of the survey, may have dampened sentiment slightly.
While investors remain positive about the market, PIPA did note that just under three in 10 investors (29 per cent) said the pandemic has made it less likely they will buy a property in the next 12 months, up from 21 per cent 12 months ago.
Still – approximately 35 per cent of investors are still looking to purchase a property in the next six to 12 months, while 16 per cent are unsure.
All-in-all, about 38 per cent of investors surveyed said that the pandemic has made it more likely that they would buy a property in the next 12 months.
The most popular cities and states
Drilling down into the results, nearly 50 per cent of investors indicated that metropolitan markets are now offering the best investment prospects, lower than the 61 per cent who said the same in August 2020.
Sentiment improved for regional markets, with 25 per cent of investors leaning that way, up from the 22 per cent who felt the same way 12 months ago.
The greatest increase in investor interest was seen in coastal locations, with 21 per cent of investors considering such areas to offer the best investment prospects – up from the 12 per cent of investors who said the same in 2020.
According to the report, "Queensland has emerged as the winner by a serious margin".
Nearly six in 10 investors (58 per cent) said that the sunshine state will offer up the best property investment prospects over the next 12 months. Last year, just 36 per cent of respondents felt the same way.
Just 16 per cent of investors saw New South Wales in the same light – a 5 per cent drop from 2020's report.
Victoria was third, with just 10 per cent of investors preferring its investment prospects.
Looking to the capital cities, it was a similar story, with 54 per cent of investors believing Brisbane to offer up the best of investor prospects. Sydney scored second place with 13 per cent, while only 12 per cent of investors saw it as the city with the best investment prospects – down from 27 per cent in 2020.
Prices to keep rising
Investors surveyed by PIPA were also asked on their opinion as to whether prices will increase, remain the same, or drop over the next 12 months in their home state or territory.
Over three-quarters (76 per cent) of respondents said prices would continue to rise – up from 41 per cent who said the same in 2020.
A further 16 per cent – down from 33 per cent – expect them to remain the same, while just one in 20 investors (6 per cent) expects property prices to decrease in the next 12 months.
PIPA Chairman Peter Koulizos has pointed out the resilience of real estate through history, and said the annual survey paints a "comprehensive snapshot" of investor sentiment.
Reflecting on last year's positive picture of investor sentiment – despite the newness of the COVID-19 pandemic, the chairman said few people believed the sentiment shown in the 2020 PIPA survey would come to fruition.
"Last year's survey did forecast the strong property price growth that we have since experienced, it's just that not many people believed us at the time."
"When we think back to last year, which was a time of much fear and uncertainty, it's clear that property investors and the market in general has weathered that turbulent period better than anyone dared to hope."
ABOUT THE AUTHOR
---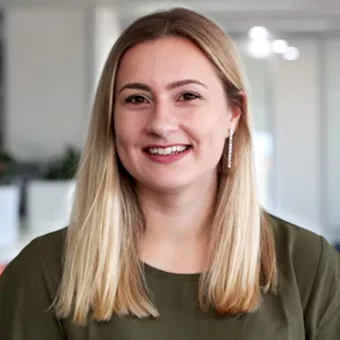 Grace is a journalist across Momentum property and investment brands. Grace joined Momentum Media in 2018, bringing with her a Bachelor of Laws and a Bachelor of Communication (Journalism) from the University of Newcastle. She's passionate about delivering easy to digest information and content relevant to her key audiences and stakeholders.