Life is full of opportunities. Each day brings a lot of possibilities that we can pursue. All we have to do is go after them. It sounds easy because it is.
The difficult part is the process of actually achieving those goals. Difficult yet not impossible. With the right attitude, coupled with hard work, any goal is achievable.
If this is the case, how come most people just let those opportunities pass them by? It's because of something called the fixed mindset.
What is a fixed mindset? According to Carol Dweck, a psychologist and the one who coined the term, "in a fixed mindset, everything is about the outcome. If you fail — or if you're not the best — it's all been wasted". Basically, with this type of mindset, everything is, well, fixed. An individual's intelligence, skills and abilities are fixed and cannot be changed or improved. With that said, you can now start to see how having this type of mindset hinders us from growing and being the best versions of ourselves. We all want to become better and the first step to this journey is to overcome our fixed mindset.
What if I fail?
"What if I fail?" is a question that most of us ask ourselves when facing a big challenge. A valid question but a better question would be, "What if I don't try?" Whether it's trying out a new business venture or changing careers, everyone has to start somewhere. If you do fail then consider that as a learning experience and try again. If you didn't even try in the first place, think of all the possibilities of what could've happened. Believe me, those what-ifs and could-have-beens can keep you up at night. So stop doubting yourself. Grab every opportunity you can get and dive into it. Life is an adventure. Overcome your fixed mindset and start adventuring.
Own who you are
One of the things that causes us to fear failure is our constant need to seek approval from our peers. We don't want to be seen as failures, so we just stop trying. We play it safe. Stop seeking approval! Own who you are! The sooner you do, the sooner you can overcome your fixed mindset.
Don't focus too much on the end result
Sometimes, we become so laser-focused on the end result that we fail to recognise the lessons we can learn during the process. When faced with a challenge, we become so obsessed with the outcome that we fail to see the value in just trying. Taking on a challenge means that you will learn new skills along the way. That, in itself, is a win no matter what the outcome is.
ABOUT THE AUTHOR
---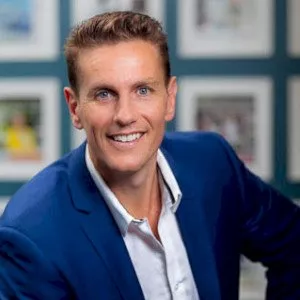 James Short has been assisting principals and directors lead and grow their businesses for the past six years. Taking them from being stuck, unclear and not moving forward to having that clarity, direction and accountability within their organisation.