More stock is finally making its way onto the spring market, according to new data from CoreLogic.  
In the latest CoreLogic Property Pulse, research director, Tim Lawless, has noted freshly listed housing stock as finally starting to lift.
According to the director, every Australian capital city had seen a lift in the number of new real estate listings over recent weeks, with the biggest increases having been reported across the capital cities navigating lockdown.
Here's a breakdown of how each city is faring:
Melbourne
Melbourne's market is showing the strongest signs of a delayed Springtime boom, with listings surging 48.5 per cent since they bottomed out in the first week of September, when just 3,230 new listings were added to the market.
While Mr Lawless said the recent easing of restrictions would have contributed somewhat to the lift, it wasn't the only factor – with upwards movement already seen prior to the announcement on 17 September.
It's part of a broader trend seen in Melbourne through each of its five lockdowns to date. The director re-raised: "Melbourne's new listings trends have been extremely volatile, falling sharply through each of the five lockdowns to-date, before rebounding quickly once restrictions were lifted".
Sydney
Sydney's lockdown path has been a different one. With one-on-one inspections still permissible, the rolling four-week count of new listings has been rising since mid-August, Mr Lawless noted.
But – listings are still up 31 per cent as at 19 September.
Canberra
Canberra, also suffering through a lockdown of its own, has just resumed physical property inspections too. With new listings already up by 28 per cent since last week, Mr Lawless now expects the national capital to see its own new listings trend "ramp up more substantially".
Perth, Darwin, Adelaide
While all three cities are tracking below their five-year averages, and understandably so, the same cannot be said for Perth, Darwin and Adelaide, with all three cities benefiting from post-COVID property market surges.
The research director noted that the new listings trend in Perth is currently tracking 7.9 per cent above the five-year average. It's also up 18.3 per cent on this time last year.
Darwin is also showing strong property market activity, with listings up a whopping 45.9 per cent above the city's five-year average.
In Adelaide, new listings are reportedly trending 1 per cent above average.
Brisbane
Elsewhere, Mr Lawless reported Brisbane as feeling the effects of a post-lockdown hangover, which he said "had dragged the rolling four-week count of listings lower".
"While the hangover appears to be lifting, the upwards shift is mild and the count of new listings remains – 3.8 per cent below the five-year average," he observed.
Hobart
Hobart has shown consistently below-average new listings levels through 2021, the research director said.
He considered it to be "a key contributing factor to the rapid rate of appreciation in housing values", which are up almost 25 per cent (24.5 per cent) over the past 12 months.
That rate of growth is the highest seen across Australia for the past 12 months, Mr Lawless indicated.
While new listings are trending upwards in the island capital, they are still -9.6 per cent below the five-year average over the four weeks to 19 September 2021.
All-in-all, Mr Lawless said the increase in fresh listings "will be a welcome relief" to both prospective buyers – and the property industry more broadly.
Still, active listings remain 29 per cent below their five-year averages, which the director has blamed on "the soft new listings flow and the rapid rate of absorption due to above-average levels of buying activity".
"More listings imply buyers will have more choice, which theoretically should help alleviate some of the urgency in the market."
In turn, Mr Lawless expects an increase in confidence from potential vendors in the coming months, as lockdown restrictions continue to ease.
"At the moment, moment, selling conditions remain skewed towards vendors rather than buyers, but a lift in listings through spring and summer should help to rebalance buyers and sellers' places at the negotiating table," he said.
"By how much will depend on stock levels as well as the depth of buyer demand amid worsening affordability challenges."
ABOUT THE AUTHOR
---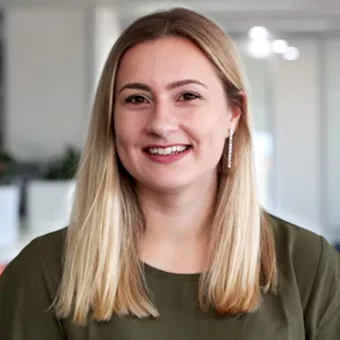 Grace is a journalist across Momentum property and investment brands. Grace joined Momentum Media in 2018, bringing with her a Bachelor of Laws and a Bachelor of Communication (Journalism) from the University of Newcastle. She's passionate about delivering easy to digest information and content relevant to her key audiences and stakeholders.