In a bid to get more residents into their own homes, the Victorian government has announced its launch of a broad-based shared equity arrangement scheme for home buyers.
Premier Dan Andrews has today (8 October) revealed the Victorian Homebuyer fund – or VHF for short – a $500 million scheme that's expected to support more than 3,000 Victorians become home owners.
It expands on the previous $50 million HomesVic Shared Equity Initiative, a pilot program that supported more than 335 households to buy their first home.
Premier Andrews said stable, affordable housing has always been important, "but the pandemic has heightened financial pressures for Victorians and highlighted the value of having a secure, safe place to call your own".
Through shared equity, the VHF aims to make it easier for more people to buy a home by reducing the amount of money eligible participants need to enter the market – as well as reduce the burden of Lenders' Mortgage Insurance (LMI) on the state's home buyers.
Eligibility criteria will be broader under the VHF than it was under the HomesVic pilot.
Under the new scheme, there's no need for a property purchaser to be a first home buyer. Participants will also be permitted to buy in a broader range of locations and have higher household incomes compared to the earlier pilot.
The VHF will be available to Australian citizens or permanent residents over the age of 18 years who don't currently have an interest in a property and who meet the income thresholds.
Eligible participants in the scheme will require a 5 per cent deposit, with the government to provide up to 25 per cent of the purchase price in exchange for an equivalent share in the property.
Aboriginal and Torres Strait Islander home buyers will also be supported by the scheme. They will be eligible to buy with a deposit as low as 3.5 per cent and receive a government contribution of up to 35 per cent in exchange for an equivalent share in the property.
Under the VHF, home owners can buy out the government's share at market value over time if they choose, with funds then reinvested to help other aspiring home buyers get into the property market.
Premier Andrews outlined that eligible participants will be permitted to purchase in any location in Metropolitan Melbourne, but will also be provided "with a broad range of regional options when searching for their home".
The value of the property cannot exceed $950,000 in Metropolitan Melbourne and Geelong, while the price cap in Regional Victoria excluding Geelong is $600,000.
Compounding the home buying support, Victorian Homebuyer Fund participants will still be eligible for other Victorian government housing schemes, including the First Home Owner Grant and first home buyer stamp duty concessions or exemptions.
For state Treasurer Tim Pallas, the VHF "will make it easier to secure your own home".
He said, "we're proud to play our part in helping Victorians realise this dream – because there's no place like home, and we want every Victorian to know that feeling".
Who is eligible for the Homebuyer Fund?
The Victorian State Revenue Office has provided the following criteria for eligibility in the VHF scheme:
Be an Australian citizen or permanent resident and be at least 18 years of age at settlement.
Have saved the required minimum deposit (at least 5 per cent or 3.5 per cent depending on your circumstances) of your property price.
Earn $125,000 or less per annum for individuals, or $200,000 or less per annum for joint applicants. This refers to your gross annual income.
Occupy the purchased property as your principal place of residence.
Be a natural person (that is, not an organisation, company, trust or other body or entity).
Not purchase your property from a vendor who is a related person.
Not own an interest in any land at the time of purchase (including as trustee of a trust or beneficiary under a trust).
Not be acting as trustee of a trust.
Not be a shareholder in any corporation (other than a public company) that owns any land.
ABOUT THE AUTHOR
---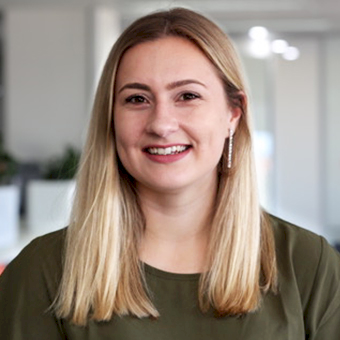 Grace is a journalist across Momentum property and investment brands. Grace joined Momentum Media in 2018, bringing with her a Bachelor of Laws and a Bachelor of Communication (Journalism) from the University of Newcastle. She's passionate about delivering easy to digest information and content relevant to her key audiences and stakeholders.