From 15 October 2021, unvaccinated agents across Victoria could be hit with fines of more than $20,000 – or $100,000 for their agency – if they continue to work on-site without the jab.
Under the new Victorian government directions, every authorised worker in Victoria must have had at least one dose of a COVID-19 vaccine by Friday, 15 October in order to work outside their home.
Heather Richardson, a partner at Kalus Kenny Intelex Lawyers, has said agency employees who refuse to be vaccinated simply won't be able to work on-site after Friday, 15 October, without risk of copping a fine of up to and above $20,000 themselves – or a $100,000 fine for their agency.
The onus will be on employers to collect and store the vaccination status data of each staff member, and this information must be collected for any employee who is working from any location outside their home, on or after 15 October 2021.
To comply with the new government directions, which are currently in place until 11:59pm on 21 October 2021, Ms Richardson said real estate agent employers must ensure their workers:
Can prove they have received or booked their first vaccination by 15 October
And are fully vaccinated by 26 November
Limited exemptions do apply – such as where an employee can show a medical reason for non-compliance.
The directions regarding mandatory vaccinations for real estate agents was first made on 7 October 2021, and saw an expansion on a previous mandatory vaccination notice that was applicable for workers across healthcare, construction, and teaching.
It made this order applicable to all workers in Melbourne and regional Victoria who perform work outside their place of residence, covering those involved in manufacturing, meat and seafood processing, mining, professional sports, professional services including lawyers and financial services, real estate, repair and maintenance, retail, and transport.
What it means for agency principals, business owners and employers
Ms Richardson said that employers must, as soon as reasonably practicable, collect, record and hold vaccination information about employees.
If a worker is unvaccinated, the employer must collect, record and hold information about whether that worker has a booking to receive a first vaccination prior to 15 October 2021.
If an employee is partially vaccinated, the employer must also collect information about whether that employee has a booking to receive a second dose of a COVID-19 vaccine prior to 26 November 2021.
Next steps for agency principals, business owners and employers
The lawyer advised that employers must, as soon as practicable, inform each worker scheduled to work away from their residence that the employer is obliged to collect, record and hold vaccination information about the worker.
From 15 October 2021, employers who are Authorised Providers must not permit an unvaccinated worker to work for that employer outside the worker's residence, unless an exception applies.
Where vaccination status is not disclosed, the employer must treat the worker as unvaccinated, Ms Richardson also explained.
Note: Exceptions will apply to workers who have a booking to receive a vaccination by 22 October 2021.
Authorised worker permits
All workers must be vaccinated to attend their workplace and must carry an authorised worker permit, which of itself requires confirmation of vaccination.
The lawyer indicated that both workers who attend a workplace without a valid permit and their employers could face fines, with the courts able to impose penalties of up to $21,808 on individuals and $109,044 on businesses that issue worker permits to employees who do not meet permit requirements (including vaccination status).
In closing, the lawyer acknowledged employers and business owners as needing to be aware of their obligations when collecting, using, storing and disclosing employee health information, including vaccination status, as regulated by the Privacy Act 1988 (Cth).
And with current directions set to end on 21 October 2021, Ms Richardson flagged the health directions "as a rapidly evolving space".
"It is important that you continue to check the up-to-date requirements." 
ABOUT THE AUTHOR
---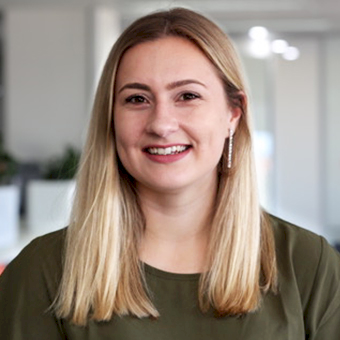 Grace is a journalist across Momentum property and investment brands. Grace joined Momentum Media in 2018, bringing with her a Bachelor of Laws and a Bachelor of Communication (Journalism) from the University of Newcastle. She's passionate about delivering easy to digest information and content relevant to her key audiences and stakeholders.