The Eastern Suburbs icon will be taking on a joint venture with one of the city's fastest-growing names in real estate.
Along with his son David Malouf, the pair have aligned with the Highland network to establish a Double Bay presence: Highland Malouf Double Bay.
According to group founder David Highland, "partnering with Bill and David Malouf, the biggest names in Australian prestige real estate, is a highly strategic decision, and one that perfectly aligns with the direction the Highland group is taking".
"We are thrilled about this partnership," he commented.
"Their previous experience, in conjunction with their unrivalled market presence and unbeatable track record, will create a formidable force within the real estate industry at a national level."
According to Mr Malouf, "Highland is one of the strongest real estate platforms we have seen in the industry. They are customer-centric, culture-focused and results-driven."
"Over the last 14 years, we have watched Highland evolve and experience unprecedented growth from a local to national level. They are a full-service brand offering highly modernised and innovative real estate solutions, backed by refined processes and the strategic leadership of David Highland."
It's the "right decision" for the agent icon, who stated that "the networking opportunities that working in a partnership can offer are second to none".
Bill and David Malouf are moving into the venture from LJ Hooker Double Bay. Fellow managing director, principal and licensee in charge, Mark Meyer, will be moving into a full-time project marketing focus outside of Highland Double Bay Malouf.
It's been reported that he will continue to maintain an ongoing relationship with the business and its clients in property management and sales.
Mr Highland will take on a role as partner and co-director of the newly formed Highland Double Bay Malouf agency while continuing on in his role as CEO across the already established offices.
Highland has highlighted that its structure means agents under are not bound by franchise agreements, "which paves way for cross-referrals and a highly collaborative agent environment".
Mr Highland considers Highland's entrance into Double Bay "as very much a strategic decision for two businesses that share a similar ethos and customer-centric thinking".
He stated: "I have the utmost respect for what the Maloufs have achieved and admire their dominating market presence. I am genuinely excited by the possibilities of what we can achieve together."
Another driver of the joint venture was the notable consumer patterns highlighted throughout the global pandemic amongst buyers and tenants between Southern Sydney and the Eastern Suburbs.
"This move provides our broader group with an unrivalled platform," Mr Highland continued.
"On offer to our agents is wider reach and market visibility across Sydney than any other agency. This is a great benefit to our clients, particularly those within the prestige market."
LJ Hooker Group chief performance officer Christine Mikhael has weighed in on the Maloufs' exit from the network, calling Bill Malouf an "icon and titan of real estate".
"Almost four decades ago, Bill opened LJ Hooker Double Bay with, in his own words, zero dollars in the bank, and he grew it with us to be one of the most successful agencies in Australia," she said.
"He's put an LJ Hooker signboard in front of just about every home in Point Piper and surrounds, some many times over."
Adding that Mr Malouf had created a proud legacy for the brand and made an indelible mark in real estate, she concluded: "We wish Bill and his team nothing but the best, and thank him for his considerable contributions and time with us."
ABOUT THE AUTHOR
---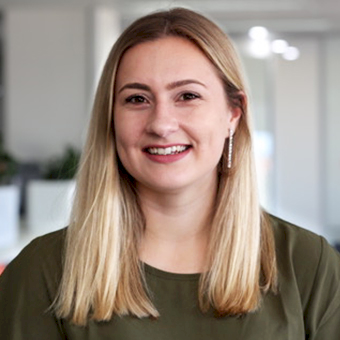 Grace is a journalist across Momentum property and investment brands. Grace joined Momentum Media in 2018, bringing with her a Bachelor of Laws and a Bachelor of Communication (Journalism) from the University of Newcastle. She's passionate about delivering easy to digest information and content relevant to her key audiences and stakeholders.