A new report from ME Bank has reportedly uncovered Australia's top 20 best places to invest – and while proximity to coffee shops is an influencing factor, there's one infrastructure must-have that's setting some suburbs up for future success. 
The new research, commissioned by ME Bank and undertaken by Ethos Urban, has crunched both qualitative and quantitative data in a bid to identify the Australian suburbs with the best investment prospects.
Those factors include: new and future transport infrastructure, average rental yields, recent population growth, median house prices, average rental prices, and lifestyle appeal measurables.
Lifestyle appeal measurables that were looked at included factors such as the presence of coffee shops and cafes.
Based on the above criteria, ME Bank has released its list of "Australia's top 20 best places to invest", which captures all levels of investment, from apartment-focused to larger freestanding home opportunities in up and coming suburbs.
They are:
Woolloongabba, QLD
Burleigh Heads, QLD
Five Dock, NSW
North Melbourne, VIC
Rozelle, NSW
Ellenbrook, WA
Parramatta, NSW
Crows Nest, NSW
Preston, VIC
South Melbourne, VIC
Yanchep, WA
Waterloo, NSW
Coffs Harbour, NSW
North Sydney, NSW
Pyrmont, NSW
Claremont, WA
Mermaid Beach, QLD
Miami, QLD
Concord, NSW
Fairfield, QLD
Ethos Urban's Chris McNeill, who is also a consulting demographer for ME, said, "a common theme that really stands out in ME's list is the huge impact that new transport infrastructure has on creating investment opportunities in a suburb.
"Woolloongabba, for example, is already serviced by two train stations and the new Cross City Rail Project will provide a new line running directly under the suburb, increasing connectivity and changing the way people use the area."
He believes this will only be bolstered in the coming years as Brisbane prepares the infrastructure required for the 2032 Olympics.
"Add to this the exciting atmosphere in Logan Street, its rapid population growth and steady house price growth, it really does offer a unique opportunity for those looking to invest in the residential property market," Mr McNeill said.
But it's not the only suburb Queensland has to boast about, securing a quarter of the suburbs in the top 20.
"The new Cross City Rail and the Burleigh Heads Light Rail will turbo charge value along the picturesque coastline of the Gold Coast, adding to its already valuable apartment living and growing retail focus, creating greater connectivity to both the Coolangatta (including airport) and Surfers Paradise for the three Gold Coast suburbs of Burleigh Heads (#2), Mermaid Beach (#17) and Miami (#18)," Mr McNeill said.
Dominating the top 20 was NSW.
Commandeering nine of the top 20 spots and four of the top 10, Mr McNeill said, "key transport infrastructure projects like the Sydney Metro South West Project will enhance connectivity to the CBD from areas including North Sydney and Crows Nest, bolstering the already well-established apartment market and coffee scene.
"Five Dock, Rozelle, Parramatta, Pyrmont (#15) and Concord (#19) will significantly benefit from the high-speed, high-frequency metro line connecting them to the Sydney CBD. This adds to their appeal for investors following recent growth in rental prices, median house prices and change in white-collar workers."
Victoria was not far behind, boasting three spots in the top 10.
"The already eclectic North Melbourne (#4) boasts fourth position as the North Melbourne underground will connect with Melbourne Central, Melbourne University and Flinders Street, while incorporating in the Arden Street Precinct Structure Plan," the demographer said.
According to him, some of the Andrews government's investment in removing level crossings is creating change around Victoria, with upgrades to safety and amenities in Preston (#9) noted as significantly improving investment prospects for the suburb.
Elsewhere, "the Melbourne Metro upgrade will also see the already booming South Melbourne (#10) be the perfect spot for apartment investing. With connectivity to Albert Park, good investment returns and capital growth, and lively coffee culture, what's not to love."
Across Western Australia, which secured three suburbs in the top 20, there's plenty of choices: from beaches and vineyards to the leafy well-regarded suburbs perfect for apartment investments.
And again, transport capabilities have transformed many of the suburbs' appeal.
Mr McNeill noted, "new growth area of Ellenbrook (#6), with its wineries and masterplan estate, took out sixth place thanks to WA's investment in the Ellenbrook Rail Extension, connecting more than five suburbs".
"Yanchep's beautiful beaches and coastal township is also set to benefit from the Yanchep Rail Extension, making the journey to Joondalup just a 30-minute commute, while Claremont (#16) in Perth's leafy western suburbs will benefit from the Claremont station upgrade, making it for a perfect residential apartment investment opportunity."
And while the ACT, South Australia, Tasmania and Northern Territory are notably absent from the top 20, Mr McNeill assures investors, "this doesn't suggest they are lacking in favourable investment options".
Instead, "it is simply that the most impactful transport projects presently being undertaken, are in New South Wales, Victoria, Queensland and Western Australia", based on the statistical approach and methodology applied.
ABOUT THE AUTHOR
---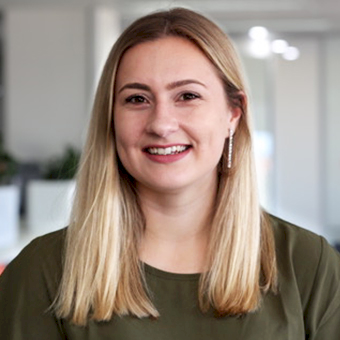 Grace is a journalist across Momentum property and investment brands. Grace joined Momentum Media in 2018, bringing with her a Bachelor of Laws and a Bachelor of Communication (Journalism) from the University of Newcastle. She's passionate about delivering easy to digest information and content relevant to her key audiences and stakeholders.