The corporate regulator is pursuing the bank for its acceptance of home loan referrals from unlicensed third parties, including real estate representatives.
ANZ's "introducer program" allowed individuals or entities to enter an agreement with the bank that enabled them to refer customers looking for a home loan to the bank. The introducer would then receive a commission if the home loan was granted.
Receiving considerable criticism in the Financial Services Royal Commission, ANZ's "introducer program" saw it accepting referrals from both within its program and from unlicensed individuals outside the introducer program.
Various professionals from outside the banking sphere – including real estate agents and cleaners – acted as third party, unlicensed "introducers".
In the Federal Court, ASIC is alleging that between June 2016 and March 2018, ANZ breached consumer protection credit laws by accepting customer information and documents from introducers and other unlicensed individuals when this was not allowed.
The corporate regulator has also alleged that in some instances, some of the documents provided were fraudulent.
ASIC deputy chair Sarah Court has raised concerns that "as a result of this conduct, some loans may have been granted by ANZ based on false information and some consumers may have entered into home loans that were beyond their ability to pay".
She said: "If banks are going to accept referrals of consumers seeking a home loan from unlicensed individuals, who receive commission payments for the referrals, they need to make sure they have the right systems in place to properly process those referrals."
The regulator has noted that from 2015 to June 2020, ANZ had been referred more than 50,000 loans through its introducer program – worth more than $18.5 billion in loan value.
As part of the Federal Court proceedings, ASIC is also alleging that ANZ breached its general conduct obligations as an Australian Credit Licence holder by failing to take reasonable steps to ensure its representatives did not conduct business with unlicensed third parties between November 2015 to June 2020.
Thereby, ASIC is arguing that the bank had failed to engage in credit activities efficiently, honestly and fairly.
A statement from the corporate regulator indicated that it is seeking declarations, pecuniary penalties and other orders.
It's also seeking for ANZ to engage an independent expert to conduct a review of ANZ's existing home loan customer referral arrangements.
The new case comes after a $15 million penalty was imposed on NAB in 2020 for its own contravention of national consumer credit protection laws related to an introducer program.  
ABOUT THE AUTHOR
---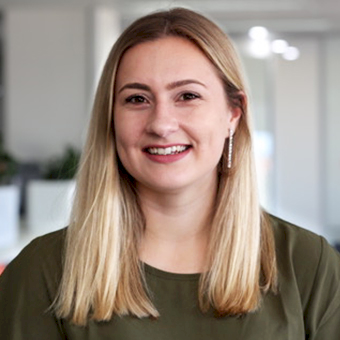 Grace is a journalist across Momentum property and investment brands. Grace joined Momentum Media in 2018, bringing with her a Bachelor of Laws and a Bachelor of Communication (Journalism) from the University of Newcastle. She's passionate about delivering easy to digest information and content relevant to her key audiences and stakeholders.