A Western Australian agency group is expectant of further price growth into the new year for the state as open borders bolster demand.
Realmark managing director, John Percudani, sees this summer as "a smart time to sell", citing more active and informed buyers being in the market while pricing remains positive.
At present, the state's listing levels remain low – but the prospect of increased buyer and tenant demand looms with "border normalisation".
CoreLogic data has shown the state's pricing had suffered through firm border closures, with impacts both on listing levels and population growth. Perth housing values grew only 0.4 per cent in the three months to November 2021, down from 7.7 per cent growth seen back in March 2021. It had also led to a slight rise in days on market – which jumped to 24 days in November after sitting down at 14 days in April.
But, it's all about to change, according to the managing director: "It is our belief that once state borders reopen on 5 February 2022, WA should see the residential market resetting as interstate migration resumes, driven by lifestyle and employment demands."
He has noted that value consolidation means many potential sellers have increased equity in their current property that is encouraging and enabling home owners to "consider an upgrade and purchase a new home this summer".
There's a number of factors pointing to future price growth: record-low interest rate, an increase in positive market sentiment, and the uptick of employment, particularly across the Western Australian mining and agricultural sectors.
Mr Percudani also acknowledged Western Australia's stability throughout COVID-19 as putting the state in good stead for a new year, having seen fewer interruptions to economic growth from COVID-19 in comparison to other states and territories. Because of this, the unemployment rate has trended well below the decade average to 3.9 per cent.
So, how is each sector of the state's market faring ahead of open borders?
Changing preferences
Even though the managing director considers the state's houses as presenting "exceptional value" at present, he has said consumer trends had been slowly shifting over the past year. Realmark has seen high-density options, including apartments, villas, and town houses, particularly those that have a high degree of amenity or an exceptional location gain interest from prospective purchasers, with affordability a "main driver" of this trend.
It's not the only sector set to benefit, with Mr Percudani also pointing out that coastal and lifestyle locations have seen the highest annual growth rate across Western Australia of late, a trend not likely to change with the advent of open borders.
Rental market
In recent times, the rental market "appears to have reached some degree of stability and a healthy point between supply and demand".
This is evidenced by stabilising rental prices across many markets and sectors, with tenant demand now focused on quality properties, family homes, and the securing of longer lease terms.
On their own, these factors suggest good yield and security prospects for investors and combine with the "sharp uplift" in rent caused by increased migration and employment against supply.
Mr Percudani said rental listings also remain tight, and that's pushed housing rent values up by more than 10 per cent across Perth and the regions.
Looking towards 2022, he expects the tight rental market will likely continue this summer, with reopening of borders to "apply further pressure on this trend".
Commercial market
The managing director is expecting a huge influx of investor interest on the west coast when borders do open, indicating that investors across the country and Asia-Pacific are "now aware of the opportunities the WA commercial market can offer".
From his perspective, scarcity of land supply in key areas and improving rents have added to the state's appeal, with investors "increasingly being priced out of core markets on the east coast and looking further afield to secure core investments".
"Abundant investor capital is poised for investment in the commercial property sector. WA presents an ideal opportunity; however, the astute investor would be wise to move early in 2022," Mr Percudani stated, especially in the retail sector, which has benefited from being the "least-interrupted retail sales market throughout the COVID-19.
All-in-all, "the WA market has outperformed in a major way," he expressed.
ABOUT THE AUTHOR
---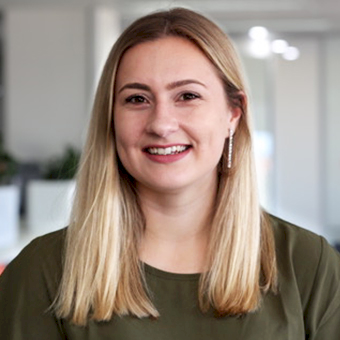 Grace is a journalist across Momentum property and investment brands. Grace joined Momentum Media in 2018, bringing with her a Bachelor of Laws and a Bachelor of Communication (Journalism) from the University of Newcastle. She's passionate about delivering easy to digest information and content relevant to her key audiences and stakeholders.