The newly elected Real Estate Institute of Australia (REIA) president has shared his plans, predictions, and expectations for the year ahead in a recent REB interview.
Hayden Groves was only announced into the role in mid-December, but it's clear he'll be continuing to build on the work done by his predecessors. 
Having served as deputy president for a trio of presidents in the past seven years, Mr Groves told REB that "those three predecessors have set a very good groundwork for me in the lead up to my tenure".
"I've gone through three presidents as deputy. A Victorian, New South Welsh[man] and Taswegian, and now it's a West Australian's turn to step up," he said.
In the latest episode of Secrets of the Top 100 Agents, the incoming president told REB: "I'm very much looking forward to serving the industry. It is a great privilege and honour to represent the industry at the highest level."
Sharing some of his plans and visions for the year ahead, Mr Groves remarked: "I aim to do my very best to make sure that real estate practitioners remain a crucial part of the real estate transaction. Just really making sure that the community understands that regulators and also understand that real estate agents are a crucial part of the community.
"We provide an essential service in many ways, helping people live the great Australian dream of home ownership, but not only that, managing properties for people and maintaining affordability for tenants. We do a lot of work."
One of the things the incoming president wishes to address during his time in tenure is the reputation of the industry, acknowledging real estate agents as individuals who "live and die by our communities".
"We value our reputation and our integrity, we give an awful lot back to our communities, not just through supporting local sporting clubs and whatnot, but also we make sure that we act ethically and professionally.
"It's a bit of a myth really, [an] urban myth, that real estate agents are snake oil salesmen," he commented.
"Despite our reputation out there … It's really not the case. If you ask people, would you use that same real estate agent again? Nine out of 10 of them say, 'Yes, we would. We loved our experience with [said] real estate agent.'"
In addition to addressing public perception, Mr Groves shared that much of the work done by the REIA over the previous years would come to the fore in 2022 and beyond.
He revealed that the professional body has undertaken "a lot of grunt work and going through numbers and documents and sourcing information from lots of different sectors" in a bid to understand how communities are responding to the real estate sector.
That information – from the markets and communities alike – "enables us to formulate up policy platforms, which will allow us then to go to government with those policy platforms".
"We've got one that's developing over the next few years called axe the tax, which is all about looking at genuinely having to look at stamp duty within the state jurisdictions," Mr Groves shared.
"Obviously, they're different in the state. It is a state-based tax, we get that. From an obligation perspective, we understand it is a state responsibility, but stamp duty is just an insidious tax that really – whilst it earns state governments a disproportionate amount of money – it's a really lumpy tax," he pointed out.
"You wouldn't want to be a treasurer in the state trying to predict what your stamp duty revenue's going to be going forward in the forward estimates. [The] New South Wales government, for example, would be astonished to see that 51 per cent of their income at the moment is from stamp duty transfers."
Highlighting that such a revenue stream can't last forever, the president acknowledged that while a government might predict really solid revenues, a sudden market change could mean "that revenue base is no longer there".
Calling stamp duty a "very unique" form of revenue, Mr Groves said the difficulties with budgeting for such a tax is just one of the reasons why the federal government must take a very serious look at the issue.
Axe the tax is a policy position made slightly easier by the fact that the REIA shares a "very good" relationship with the federal government – but it's not the only policy the institute will be looking at moving forward.
"Sustainability is going to be another big one going forward for REIA," Mr Groves stated.
That focus will see the president working with state governments, local governments, and other key stakeholders and associations such as the Urban Development Institute of Australia (UDIA) on the subject of sustainability.
"Of course, with climate change a very real and present challenge and danger, real estate is not immune from it," he said.
According to the president, "we need to be fully immersed and engaged with it, and get solutions for the community going forward".
Listen to the entire conversation with Mr Groves here. 
ABOUT THE AUTHOR
---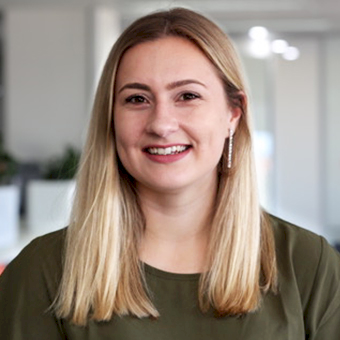 Grace is a journalist across Momentum property and investment brands. Grace joined Momentum Media in 2018, bringing with her a Bachelor of Laws and a Bachelor of Communication (Journalism) from the University of Newcastle. She's passionate about delivering easy to digest information and content relevant to her key audiences and stakeholders.