With new loan commitments now reaching towards $31.5 billion, the Real Estate Institute of Australia (REIA) sees Australia's real estate markets as continuing to strengthen.
Reflecting on the latest figures from the Australian Bureau of Statistics (ABS), the REIA highlighted the recent growth in lending recorded for first home buyers, investors, and owner-occupiers alike.
The value of new loan commitments hit the figure of $31.4 billion back in November 2021 (seasonally adjusted) – a jump of 6.3 per cent, which also saw the reversal of the trend seen in the three months prior, where values fell.
This figure was helped by a 7.6 per cent rebound in new loan commitments for owner-occupier housing, as pointed out by REIA president Hayden Groves.
He noted, too, that average loan sizes reached new highs in all states and territories except Western Australia while activity in the investor market was also strong.
"The average loan size for owner-occupier dwellings – which includes construction and new and existing dwellings – rose to an all-time high of $596,000," he said.
While acknowledging that the figure does indicate that housing affordability in some regions could still be a key issue facing Australians, he also raised that the number of new loan commitments to owner-occupier first home buyers rose slightly at 1.9 per cent in November 2021 (seasonally adjusted).
Investor loans are also seeing greater activity – now equating for one-third of all loans.
"The value of new loan commitments to investors rose 3.8 per cent reaching a new all-time high of $10.1 billion. Investor lending has grown for the past 13 months and accounted for around one third of the value of new housing loan commitments in November 2021," Mr Groves pointed out.
With investors "back in force", the president said that the new indicator proves yet again "the resilience of Australia's private property markets as Australia and the world rides the current wave of Omicron".  
"It is our hope that 2022 should see a more stable market in line with an expected increase in stock levels for first home buyers, owner occupiers and investors alike," Mr Groves concluded.
ABOUT THE AUTHOR
---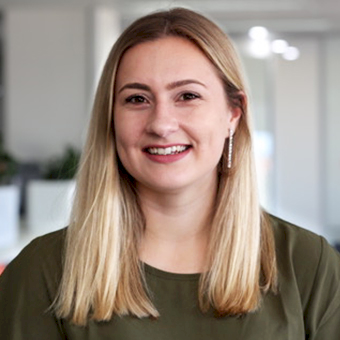 Grace is a journalist across Momentum property and investment brands. Grace joined Momentum Media in 2018, bringing with her a Bachelor of Laws and a Bachelor of Communication (Journalism) from the University of Newcastle. She's passionate about delivering easy to digest information and content relevant to her key audiences and stakeholders.