LJ Hooker is lauding its agents and the pent-up demand created by lockdowns for pushing its sales volume to record highs across the nation.
Recording a $2.2 billion month across the brand, the network's NSW contingent alone racked up over $1 billion in sales over December – breaking their own monthly record – and marking a 14 per cent increase from the same period in 2020.
Stephen Mutton, LJ Hooker's head of network performance – Australia, said that "back at our annual Night of the Stars awards night in October for our NSW network, I had said it would be fantastic to set a goal for the state to crack the $1 billion mark within the next six months, and we did it within just two months.  
"The fact that we achieved it in December, which traditionally is such a short month for agents, just goes to show that our network just won't stop."
Head of research and business intelligence for LJ Hooker, Mathew Tiller, has weighed in on the transaction data, noting a trio of factors that have also helped the network push its sales to new levels: the end of lockdown, pent-up demand in the marketplace, and low-interest rates.
He explained: "Once restrictions eased it spurred on the market – and we saw that vendors were more confident to list, and buyers more confident to go out and inspect a property and make a purchase."
Reflecting on the year that was, Mr Tiller said: "It was the end of a solid year with buyers continuing to look for lifestyle properties in regional markets.
"In 2021, we saw most months outperform those in 2020 and even better than 2019 when there were no restrictions."
Even the markets most affected by border closures saw "significant stock turnover throughout December".
Not to be outdone by the most populous state's numbers, Queensland LJ Hooker offices transacted $615 million worth of sales – a 44 per cent increase in December 2021.
Across Western Australia, the network posted $106 million worth of property transactions – a 43 per cent increase year-on-year.
The positive sentiment also was evident in Victoria and South Australia. The network's Victorian figures were up 27 per cent in December 2021 from the year prior, to $129 million, while South Australian offices saw $123 million worth of sales – a 34 per cent boost in December 2020.
Mr Mutton highlighted that the network's results over the course of 2021 "were not confined to one particular area but spread across the country".
And with many interstate transactions also coming from people buying unseen, the head of network performance believes it was due to people feeling "confident that they could secure property knowing they were dealing with a reputable and iconic brand".
"Each month LJ Hooker agents demonstrated commitment and tenacity as continually changing conditions became the 'norm'," Mr Mutton said, before acknowledging that the recent results would certainly provide momentum and confidence heading into 2022.
ABOUT THE AUTHOR
---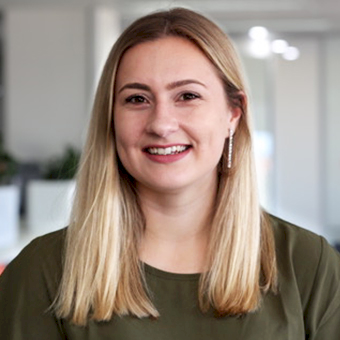 Grace is a journalist across Momentum property and investment brands. Grace joined Momentum Media in 2018, bringing with her a Bachelor of Laws and a Bachelor of Communication (Journalism) from the University of Newcastle. She's passionate about delivering easy to digest information and content relevant to her key audiences and stakeholders.