Even though she's stuck more than 4,200 kilometres from home, a Perth-based real estate agent has still managed a multitude of deals from her temporary base on the Sunshine Coast.
Clarissa Alsop, an agent on the Perth scene for over a decade, travelled to Queensland late last month to spend Christmas with her family after not having seen them for three years.
When she made the trip, the state was classified as low risk by the Western Australian government – but that all changed at the beginning of 2022 with the spread of Omicron.
With the state then reclassified as high risk, Ms Alsop and her family found themselves stranded – unable to fly home before the border did shut.
At first, the @realty agent was understandably concerned she would lose the opportunity for listings and sales, admitting her first thoughts were, "oh my goodness, people want you there on the spot when you are selling houses".
"I worried that people wouldn't deal with me if I couldn't be there in person," she said.
However, much to her surprise – and her relief – business is still booming.
Having closed six deals in less than one week, Ms Alsop commented that "what has been really stressful has turned into something amazing".  
"Normally you would expect to lose a huge amount of traction... but that hasn't happened!"
Those sales included a house in the Perth suburb of Baldivis, which ultimately sold for $31,000 above its listed price, and a four-bedroom property at Mandurah's Madora Bay, which sold for $465,000. 
"All my existing clients have had no issue with me being here," she raised, noting she's even gained new Perth clients while stuck in Queensland, "which I never thought would happen".
She tells the story of a client calling her up after a referral asking for an appraisal. Employing the assistance of her sales partner, Lee Tamblin, and Facetime, she was able to see the house and complete the task.
"I then had a lightbulb moment and thought, 'I know who will buy the house'," she shared.
"I rang one of my other clients who is on a mine site with WA mines and told him I have the house for him.
"His wife did the walk through with Lee and they bought it soon afterwards." 
Reflecting on the achievement, Ms Alsop said: "We got a fantastic price and all without me meeting the seller."
From her perspective, it hasn't just been Mr Tamblin's assistance that made the sale possible by being able to see the buyers and sellers face to face – she's also touted the benefits of working remotely.
For @realty chief executive James Taylor, Ms Alsop's story is "truly remarkable".
"The fact that she has thrived while being 4,200 kilometres from Perth is a credit to her resilience and hard work," he commented.
Noting her ability to leverage the systems at her fingertips, Mr Taylor said Ms Alsop would "return to Perth in a very strong position" when she is able to. While Ms Alsop's return to Perth was initially slated for the state's reopening on 5 February, Western Australian Premier Mark McGowan has since announced that the state's borders would remain closed indefinitely due to Omicron fears.
Even so, Ms Alsop is now taking care of 17 listings and confesses she's "busier than ever before". 
"I have amazing owners who have been quite happy to deal with me over Facetime," she acknowledged.
Mr Taylor concluded that "it goes to show what can be achieved when you have the right technology, systems and team behind you". 
ABOUT THE AUTHOR
---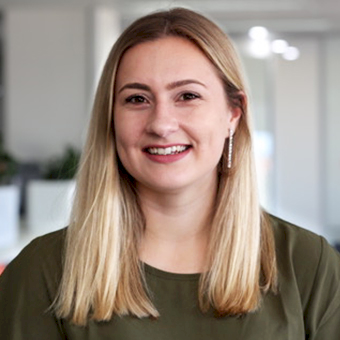 Grace is a journalist across Momentum property and investment brands. Grace joined Momentum Media in 2018, bringing with her a Bachelor of Laws and a Bachelor of Communication (Journalism) from the University of Newcastle. She's passionate about delivering easy to digest information and content relevant to her key audiences and stakeholders.