Between April 2018 and August 2019, a Victorian ex-business owner allegedly caused more than $185,320 in trust account deficiencies, which he then fraudulently converted to his own use.
Consumer Affairs Victoria has revealed it will be taking 38-year-old Justin Scavo to court over the matter, alleging that the former principal caused deficiencies to the trust account on 11 occasions, totalling $185,320.
He is also alleged to have fraudulently converted all of that money to his own use on each of those 11 occasions.
At the time of the offences, Mr Scavo was the officer in effective control of Scavo Ettia – an agency that traded as Revolve Real Estate.
According to Consumer Affairs, a number of consumers were affected by Mr Scavo's alleged offending – with more than $120,000 in claims against the company having already been paid out by the Victorian Property Fund.
Action was taken against Mr Scavo after Consumer Affairs received "a number of complaints from people who had bought properties through Revolve Real Estate, but whose deposit money had not been paid following the sale".
In October 2019, the minister for consumer affairs froze two of the company's trust accounts, and a statutory manager was then appointed to wind up the business.
Consumer Affairs notes Scavo Ettia is now deregistered, and both Mr Scavo's and the company's estate agent licences have been cancelled.
Mr Scavo's matter is listed for a committal mention at Melbourne Magistrates Court on 28 March 2022. He is currently on bail.
This action comes as Victoria embarks on a sweeping review of the state's consumer laws, aimed at ensuring that the laws that apply to the property market are fit for purpose.  
ABOUT THE AUTHOR
---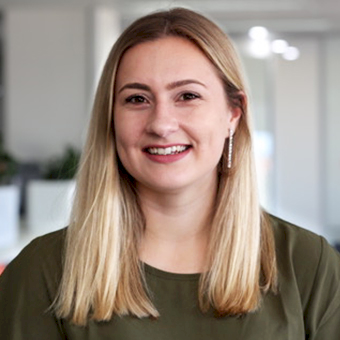 Grace is a journalist across Momentum property and investment brands. Grace joined Momentum Media in 2018, bringing with her a Bachelor of Laws and a Bachelor of Communication (Journalism) from the University of Newcastle. She's passionate about delivering easy to digest information and content relevant to her key audiences and stakeholders.