It's a changing of the guard for Peter Thomas, the agency's long-time owner, who has revealed he's stepping away from the business.
But it's not going too far out of sight, with the brand revealing that Mr Thomas' son Ben Thomas and current Stockdale & Leggo chief executive Charlotte Pascoe are the ones buying into the business.
According to Ms Pascoe, the new ownership had been under discussion for a number of months.
She shared: "It's something that has been on the agenda for a little while and we are fortunate to have had the luxury of time to consider all different contingencies, and give due consideration to how to best structure the business to secure its long-term future and that of our staff."
The CEO also revealed her decision to invest in the business "is a show of my commitment and confidence in the business's capacity for growth".
"The past few years at the helm have been incredibly intense and I am really proud of how our staff have worked together to not just steady the ship, but turn the financial tide to once again become a profitable and thriving business," she commented.
"If there was any upside to COVID, it was forcing us to look at how we could do things a bit differently, while still respecting the heritage baked into the Stockdale & Leggo brand."
Ms Pascoe is set to remain CEO under the new structure while co-owner Mr Thomas will take on the role of company director, with Ms Pascoe adding that the pair "have worked really hard to build a solid foundation to grow from, and both Ben and I are keen to explore ideas about what we can be doing even better to differentiate ourselves from other agencies, both within the business and with our clients".
It's not Mr Thomas' first business foray in the property sphere, having founded real estate development company Three Pillars.
He has shared that taking over the reins from his father in the Stockdale & Leggo business feels like "a natural progression".
"Property is in my blood – I'm third generation. Dad has been with the business for more than 40 years and I watched firsthand as he pioneered the real estate franchise industry. I'm really proud to be stepping into his shoes and excited to work with Charlotte to continue to innovate and expand the business," he commented.
For the senior Mr Thomas, while it was a difficult decision to step away from the business, he professes that the timing was right.
"I am really proud of my legacy and the team I have built, particularly over the last five years. Like anyone in property, I have ridden a lot of highs and weathered some lows, but I am satisfied the business is in a good place and that Ben and Charlotte are the right people to take it to the next level," he shared.
"I look forward to celebrating the business's continued success."
ABOUT THE AUTHOR
---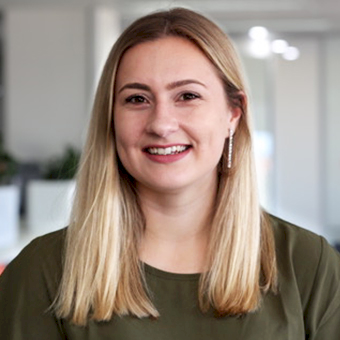 Grace is a journalist across Momentum property and investment brands. Grace joined Momentum Media in 2018, bringing with her a Bachelor of Laws and a Bachelor of Communication (Journalism) from the University of Newcastle. She's passionate about delivering easy to digest information and content relevant to her key audiences and stakeholders.