The facial hair is no longer for the Western Australia-based executive director of The Agency Group.
Having begun growing the beard since mid-2021, Paul Niardone shaved it all off in support of a good cause: the Millstar Foundation – a charity focused on the establishment of complementary, alternative and holistic treatments for West Australian cancer patients.
In a statement, The Agency explained that the Millstar Foundation was established in honour of West Australian schoolgirl Milli Lucas who was diagnosed with brain cancer at age 9.
"Following Milli's initial round of therapy she relapsed, later receiving an operation by world renowned neurosurgeon Dr Charl[ie] Teo and requiring alternative therapies which were then not available in Western Australia," it said.
With fundraising efforts on Mr Niardone's part bolstered by a series of online auction items, The Agency Group has revealed its achievement of a $60,000 fundraising effort, with thanks also to efforts by its subsidiary, Mortgage and Finance Solutions Australia (MFSA).
According to the executive director, raising that much for the Millstar Foundation "has absolutely smashed our expectations".
"With these funds we will be able to provide better facilities right here in WA and reduce the need for cancer patients to fly interstate or internationally, as Milli had to do," Mr Niardone said.
Conceding that "it's going to be a little chillier going into winter", Mr Niardone expressed that he "can't complain – it's a fantastic outcome for all involved".
Thanking The Agency and MFSA for their support, Mr Niardone noted that the idea to raise funds for the Millstar Foundation was borne from staff of both companies, with Milli's mother Monica working within the business as a finance specialist.
"The Agency Group not only strives for results for customers but is also driven to ensure its workplace creates a supportive atmosphere where the whole team are willing to get behind initiatives that can make people's lives better," the executive director expressed.
Beyond staff support, he quipped that the level of community support had been "massive".
"My heart goes out to all the brave people who are battling this insidious disease. The backing we have received is absolutely astounding and goes to show that even with a small gesture we can make a massive difference in the lives of cancer sufferers and other families living with cancer," he said.
ABOUT THE AUTHOR
---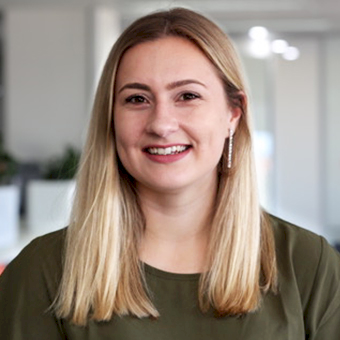 Grace is a journalist across Momentum property and investment brands. Grace joined Momentum Media in 2018, bringing with her a Bachelor of Laws and a Bachelor of Communication (Journalism) from the University of Newcastle. She's passionate about delivering easy to digest information and content relevant to her key audiences and stakeholders.