The brand has revealed another two offices as joining the network, with new locations in Mount Waverley and Melbourne.
Agency directors Brandon Chuah and Martha Angelopoulos and their respective teams have been revealed as joining the network, with Coronis chief executive Andrew Coronis calling it "an exciting time" for the group.
Mr Chuah, who will head up Coronis Mount Waverley, has revealed he had been looking to different network offerings for an extended period – but acknowledges he was attracted to Coronis' mission statement and its value set.  
"Mount Waverl[e]y has a rich multicultural history and is a very special place to live and work, so when I was researching my options and saw that inclusivity and integrity were two of Coronis' core values I was instantly attracted to the brand and what they stood for," he shared.  
A commitment to training and upskilling also sealed the deal, with Mr Chuah sharing that state director Adam Flynn had already come into the office, running "insightful training sessions" that he applauded as "a huge asset for principals who are time poor but want to see their agents grow and improve their potential".
According to the agency director, "it creates great momentum in the office not to mention helps remove mind blocks and build resilience, which is essential in this industry, especially for our young agents coming through".
For Ms Angelopoulos, it was the network's "innovative offering" that she believes is "a unique and refreshing approach in the industry".
She sees her new network as "perfectly aligned with me, my team and our plans for the future".
"Real estate is all about the people and building relationships which is how I have built my agency up over the past 8 years," she stated.
"To be involved with a new brand with a unique point of difference here in Melbourne is really exciting and I'm proud to join the Coronis Group and be a part of their growth trajectory and future."
Reflecting on the experience both Mr Chuah and Ms Angelopoulos bring to the brand, Mr Coronis said: "The more franchisees we add to our network, the bigger and better our brains trust gets.
"I know there is a lot that we can learn from each other as we grow together."
Lauding Mr Flynn's work in growing the Coronis brand down south, Mr Coronis said a lot of interest is being generated in the brand as it continues its expansion.
"It really is an exciting time for our network as we continue to expand our geographical footprint across Australia," Mr Coronis said.
"In Victoria, we have established a presence in the outer eastern corridor of Melbourne and now we're targeting markets closer to the inner city and west of Melbourne. Following that, the strategy is to venture further into regional Victoria and help more franchisees grow their businesses and teams."
The group is reportedly on track to exceed its target of 10 Victorian offices by the end of 2022.
It comes less than two months after Coronis added two other new offices in the state.
ABOUT THE AUTHOR
---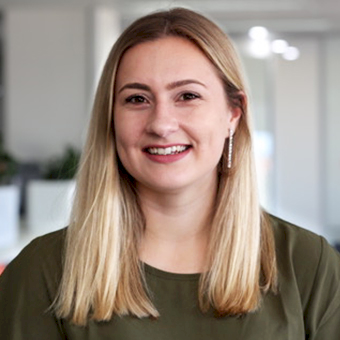 Grace is a journalist across Momentum property and investment brands. Grace joined Momentum Media in 2018, bringing with her a Bachelor of Laws and a Bachelor of Communication (Journalism) from the University of Newcastle. She's passionate about delivering easy to digest information and content relevant to her key audiences and stakeholders.