While some aspects of real estate are changing, there are others, such as culture, that are just as important as ever.
In conversation with REB, McGrath's Troy Malcolm was reflecting on how COVID-19 had instigated a lot of change for real estate agents across the industry, with the network he represents no exception.
"The game has changed recently and will constantly evolve quicker than ever before with the digitisation of a lot of the processes and systems," he shared.
Despite so much disruption, Mr Malcolm said the business had done well to maintain its culture – even through a growth period.
"Everything we do has to align to the core values of our business around excellence, passion, transparency, community," the national general manager of sales stated.
Explaining further that "everything we do has to go back to that core culture proposition", Mr Malcolm said that it's those values that have guided McGrath's expansion, from "Townsville all the way down to Tasmania".
While nurturing culture can be difficult through a growth phase, Mr Malcolm believes "it actually becomes easier when we've got someone in the leadership perspective that really enjoys communication".
"Having a founder that's still active in the business day-to-day and now being the managing director and CEO, being John McGrath, has a huge benefit to everyone," he expressed.
Lauding Mr McGrath's skill set, Mr Malcom highlighted "that he's been in the lounge room, he's been listing and selling, he's called auctions, and he's grown the business from the foundation back in 1988 to where we are today".
"So, it starts there.
"That then sets the benchmark for the values and also the behaviours that we want to set out across the brand," he continued.
According to Mr Malcolm, it's the culture personified that then filters down from the top and allows everyone at McGrath "to strive for the common goal".
"That that drive and that strive has really set us apart for so many years," he said.
As the brand looks towards the future, and "growth mode", Mr Malcolm is wary that "if you don't align back to your culture, there's a big chance it can dilute quite quickly, especially as you grow".
But the general manager isn't worried.
Instead, he has highlighted the value that new people can provide when it comes to fresh ideas. While it is important that they understand the culture when they do come in, Mr Malcolm values the ability of new blood to "add their own personal touches to really grow the culture as opposed to detract[ing] from it".
Mr Malcolm also knows that the brands adopting technologies and constantly evolving "are really going to be successful in the future".
"The ones that still think it's a novelty, they will be playing catch up in the not-too-distant future if they're not already now," he forecast.
He sees it as a "huge benefit to have some really innovative brands out there right now in the market from a technology side of things that are really pushing the boundaries of what's possible from a technology perspective".
Even now, he marvels at some of the recent changes that are already commonplace: downloadable contracts, signing on glass, exchanging contracts with deposits on auction day, online money transfers, and CRM capabilities.
"We're so fortunate to have some fantastic partners in that space that are constantly coming to us with ideas as much as we're going to them with ideas," he said.
For Mr Malcolm, this is the way forward.
"That holistic approach to doing it together and linking arms with those brands and those technology companies is going to set McGrath up for success in the future," he concluded.
ABOUT THE AUTHOR
---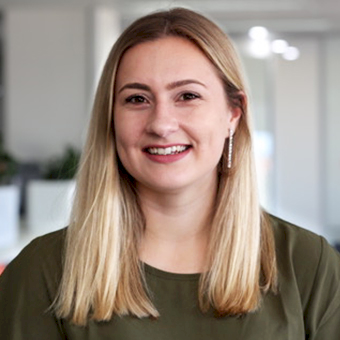 Grace is a journalist across Momentum property and investment brands. Grace joined Momentum Media in 2018, bringing with her a Bachelor of Laws and a Bachelor of Communication (Journalism) from the University of Newcastle. She's passionate about delivering easy to digest information and content relevant to her key audiences and stakeholders.