For James Baker, coming in at number 66 on the REB Top 100 Agents ranking is a reflection of the work done throughout his whole career – not just over any singular 12-month period.
In conversation with REB, the McGrath Pittwater agent, principal and director who operates out of Avalon on Sydney's Northern Beaches expressed the belief that his huge results in 2021 "was really a reflection of work that I did 10 years ago, or 15 years ago, or 11 years ago".
Having sold 65 properties over the 2021 calendar year, for a total value of $222,215,511, the agent and business owner shared that while a strong local market helped, it was very much an accumulation of "past clients that we've done the right thing by coming back to us, referral networks, [and] people referring business to us".
While conceding that it wasn't necessarily hard to sell a property in 2021, Mr Baker does believe that "it still required a good skillset to get a great outcome".
He credits much of his success to his personal team, his management team, and particularly, his business partner Adrian Venturi, of whom Mr Baker says without, he "wouldn't have been able to achieve anywhere near what I achieve".
"It's that partnership we have together that's really created this," he reflected. "I've learned an awful lot from him and that has been part of the secret to my success."
Taking stock of 2022
Looking ahead at 2022, Mr Baker is quick to acknowledge the changing sentiment already present in the marketplace.
"This year is about leaning on those skills that we learned 15 years ago," he prefaced, acknowledging he cut his own teeth in the real estate profession on the cusp of the global financial crisis – a dropping market.
He understands there's "a different skill set required during that period", explaining how "it's a lot harder for people to understand a dropping market than a growing market".
"You are obviously educating vendors on where the market's going. You're helping them through the process. We're almost therapists during that period for some clients," he said.
And with the market pulling back again, Mr Baker shared that for himself, he's "reflecting on what we did before, the skills we learned before".
"Because it's all about now navigating vendors through this journey."
A long-term view
When quizzed on his own strategies that have led to his success, Mr Baker stated that it's "not really a secret".
"The key thing that has created my success has been thinking long-term with everyone that I deal with," he shared.
"Whether it's a purchaser or a vendor. Whether it's another agent or anyone in the community, I'm always thinking long-term. This business is not about short-term deals."
Further to that, he advised that the key to long-term success is not doing the wrong thing by people: "It's about having integrity.
"It's having that philosophy of integrity, honesty, open book."
That long-term outlook is also what spurs him on day to day, with Mr Baker admitting that he's never changed the way he works.
With a strong vendor pipeline always in the works, the highly ranked agent shared that he's never stopped cold calling – although it's now usually warm calling, especially when he can see the pipeline drying three to four months down the track.
He argues that elite agents can't just rely on referrals – "You can't at this level."
"If you're in the top 100, you've got to be business developing.
"I think that's been one of the reasons for my success. There's a rollercoaster ride for most agents [where] you've got lots of listing and then suddenly you've got none. To smooth that process out, you need to be thinking about the future all the time."
To see how James Baker performed across the key metrics in the rankings and who else made this year's REB Top 100 Agents ranking, click here.
ABOUT THE AUTHOR
---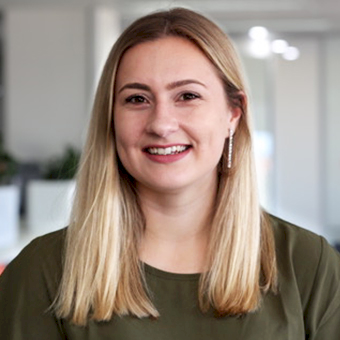 Grace is a journalist across Momentum property and investment brands. Grace joined Momentum Media in 2018, bringing with her a Bachelor of Laws and a Bachelor of Communication (Journalism) from the University of Newcastle. She's passionate about delivering easy to digest information and content relevant to her key audiences and stakeholders.