Harcourts has unveiled the newly created role as it works to better champion the people working across its network.
Hannah Katz will be taking on the Australia-wide culture ambassador role, following stints within the network both on the sales side and within a Victorian state office support-based capacity.
Calling her a "natural fit" for the new position, Harcourts Australia chief operations officer Lisa Pennell said Ms Katz "has both a deep knowledge of our group and the skills and experience to help us continue to level up as we grow".
Ms Katz herself has expressed that she wants to be able to "help champion the incredible people we have on our team".
"We are lucky to have people from all walks of life with so much to contribute both to Harcourts and to the world as a global community.
"Mike Green said a while ago that he hoped everyone who encountered Harcourts was better for that connection," she revealed, sharing that that vision "really resonated" with her – on an internal and external level, through the support team, network, and with end clients.
Defining culture as "the unspoken how-we-do-things-around-here", she called it "a big and important part of what makes an organisation successful".
"Like most things, culture is constantly changing, it's not always going to be perfect. I would love to contribute what I can to guide this in a way that lives up to our values and the expectations of our people," Ms Katz said.
According to a statement from Harcourts, the culture ambassador role has been designed to be the "driving force" behind the network's cultural and recognition program, with Ms Katz to work with events and marketing teams "to suitably recognise outstanding achievements of team members in significant and meaningful ways".
For Ms Katz, who now has just over a week in the role under her belt, the first few weeks and months will be focused on looking under the hood of the group's support systems to reflect on "what we do well, what we do really well, and what needs tweaking".
"In the long term the role supports the recognition programs we already run and aims to add value to our workplace through a number of strategies and initiatives.
"To do this, I'm trying to get out to as many offices and people as I can – I'd literally be the happiest person if I got to meet everyone!" the culture ambassador exclaimed.
ABOUT THE AUTHOR
---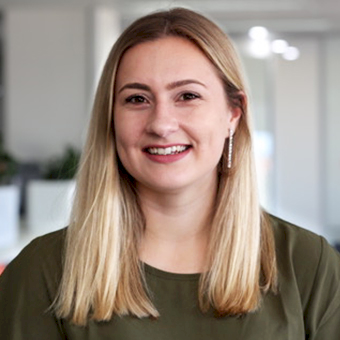 Grace is a journalist across Momentum property and investment brands. Grace joined Momentum Media in 2018, bringing with her a Bachelor of Laws and a Bachelor of Communication (Journalism) from the University of Newcastle. She's passionate about delivering easy to digest information and content relevant to her key audiences and stakeholders.