Even in light of consecutive 0.5 per cent rate hikes, LJ Hooker's head of research says the RBA board's action shouldn't have a dramatic impact on Australia's property markets.
Mathew Tiller has said the Reserve Bank of Australia's decision to move the cash rate by 0.5 per cent, marking the third consecutive month of increases, was not unexpected, especially with inflation continuing to pose a problem for central banks around the world.
While early signs indicate domestic demand pressures on inflation will ease, it will be a while before it brings any short-term relief – and it is having an impact on Australia's property markets.
According to the head of research, "cost of living pressures combined with rising interest rates have seen buyer demand begin to soften from the record highs experienced last year".
Overall, it's having an impact on dwelling values – "however, each state and territory tells its own story".
"Prices are falling in Sydney and Melbourne where supply is rising above demand resulting in a decline in values.
"In Adelaide, Perth, and Brisbane we continue to see very low amounts of properties on the market for sale and values have continued to climb," he continued.
But while it has seen buyers become more hesitant, there's still plenty of pent-up demand that should sustain the market moving forward, according to Mr Tiller – and it's thanks to those who have missed out on securing a property over the past two years.
According to LJ Hooker, with some of the competitive heat dissipating within the Sydney and Melbourne markets, buyers are now taking their time to look around and ensure a property will meet their needs.
These buyers are being supported by ongoing government incentives – especially those targeting first home buyers – and will "ensure a healthy demand remains in the market" even as it continues to slowly soften, Mr Tiller explained.
"Such incentives combined with employment security will help put a floor under the buyer demand and reduces any possibility of a sharp market downturn," he said.
Stability key
Mr Tiller's positive spin on the interest rate rise has been seconded by Real Estate Institute of Australia (REIA) president Hayden Groves, who has suggested that interest rates would "simply stabilise rather than significantly disturb Australia's real estate market".
He believes the RBA board's decision would "not slump" Australia's property industry, especially given the recent evidence of a rising number of new housing loan and investment loan commitments through to May 2022.
In addition, first home buyer levels remain 6.9 per cent higher than they did in February 2020, prior to the onset of the pandemic.  
While acknowledging the pain that would be caused by rising rates, he said there had been "no doubt a contributing factor in stabilising Australia's record house price growth".
"The latest rise of 0.5 per cent will certainly affect the housing market however other factors such as consumer sentiment due to uncertainty about inflation, access to building supplies and labor, along with worries about wage growth are impacting the current economic climate," he said.
He raised a number of other issues as key concerns for the industry at present: construction company liquidations, future supply pipelines and, therefore, affordability.
The president said the affordability piece would need to remain an urgent priority for governments across the country, emphasising the importance of a national plan to address housing affordability and supply.
ABOUT THE AUTHOR
---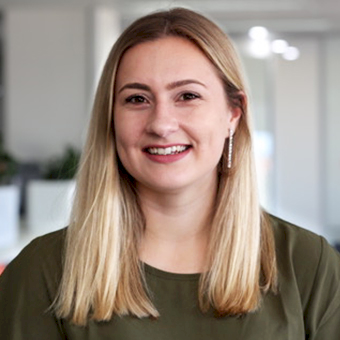 Grace is a journalist across Momentum property and investment brands. Grace joined Momentum Media in 2018, bringing with her a Bachelor of Laws and a Bachelor of Communication (Journalism) from the University of Newcastle. She's passionate about delivering easy to digest information and content relevant to her key audiences and stakeholders.