A former Rainbow Beach agent will spend time behind bars for the misuse of more than $200,000 in trust money.
Ian Andrew Phillips pleaded guilty to dishonestly taking trust account money for his own use in Brisbane District Court on 5 July 2022.
Mr Phillips was formerly the sole director and principal licensee of Think Tank Management — a company that held the management rights to Rainbow Beach Resort.
Think Tank Management had opened a trust account to handle funds associated with the resort's management, with Mr Phillips as the sole signatory of the trust account.
The court had heard that between January 2017 and February 2019, money in the trust account that belonged to unit owners was being transferred to the Think Tank Management business account to cover expenses, including tax debts, staff wages and superannuation payments.
Over that period, a total of $219,128 was unlawfully transferred from the trust account to the business bank account.
While Mr Phillips was the sole signatory of the account, he had arranged for his business partner and general manager of the resort, Tony Charles Freeman, to have electronic access while he was not on the premises.
According to the Office of Fair Trading, email correspondence between the two men showed that Mr Phillips was aware of the financial difficulties the business was facing and approved requests from Mr Freeman to move money from the trust account into the business bank account.
Mr Freeman had appeared in front of the Brisbane District Court back in March 2021, when he also pleaded guilty to dishonestly using trust money. At that time, he was sentenced to two years and six months imprisonment wholly suspended, with a conviction recorded.
In this instance, Mr Phillips was sentenced to three years imprisonment, to serve a minimum of six months behind bars.
In sentencing the former agent, Justice Ken Barlow QC said it was a serious breach of trust that the defendant had used the $219,000 of other people's money to pay personal debts and benefited from the fraud.
Weighing in on the outcome of the case, commissioner for Fair Trading Victoria Thomson said that the Office of Fair Trading would not tolerate real estate agents spending money that does not belong to the.
She said: "Trust money must never be taken from a trust account without proper authorisation from the person that it belongs to.
"Agents, as well as their employees, cannot use trust money for personal payments or to cover their own business expenses and debts."
Think Tank management had gone into liquidation in March 2019, after the business was abandoned. Liquidators notified the Office of Fair Trading, which then commenced an investigation into the wrongful use of trust money and froze the trust account.
Affected consumers were reportedly compensated through the Office of Fair Trading Claim Fund.
ABOUT THE AUTHOR
---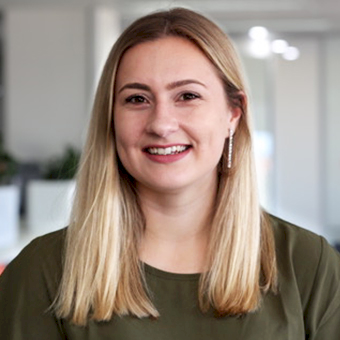 Grace is a journalist across Momentum property and investment brands. Grace joined Momentum Media in 2018, bringing with her a Bachelor of Laws and a Bachelor of Communication (Journalism) from the University of Newcastle. She's passionate about delivering easy to digest information and content relevant to her key audiences and stakeholders.