Agents must constantly brush up on their property knowledge if they want to work at the business that placed second in this year's Top 50 Sales Offices ranking.
Strathfield Partners Real Estate managing director Robert Pignataro doesn't hesitate when asked the secret of his firm's success: the agents know their stock.
The Sydney business has reaped the rewards of mastering the basics, finishing second in this year's Top 50 Sales Offices ranking after placing seventh the year before.
"We can all sell real estate when the market's good – but when it becomes very difficult, that's when the skills come into play," Mr Pignataro says.
"The general consensus among people is that a house is a house. But it's not: all houses are different. When you walk through a house, you've to know the difference between real quality and basic quality."
Strathfield Partners holds two sales meetings per week, with every listing discussed at each of the meetings, according to Mr Pignataro.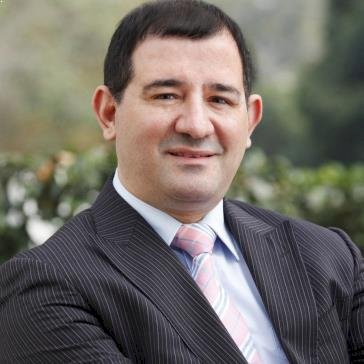 Agents discuss the pros and cons of the properties, as well as vendor management, buyer interest, market conditions and marketing ideas. They also travel as a group to visit listings.
"We get to know our vendors and our vendors give us an insight into the properties," he says.
"We do a lot with builders and developers, which also gives us an insight into what is and what isn't [quality]."
Mr Pignataro acknowledges that it's hard for agents to attain such high levels of expertise, but adds that they have to be willing to put in the work if they want to be successful.
To make the process easier, agents are given a lot of support, which allows them to spend less time on admin or letterbox-dropping and more time doing their research, he says.
Mr Pignataro says agents who know their stock have an advantage in the lounge room, because vendors are more likely to list with more knowledgeable professionals. It also gives agents an advantage when they're interacting with buyers.
"If someone walked in and said they wanted to buy a $4 million house and I was able to describe in detail this house without them viewing out – I've virtually sold it without them even going there," he says.
"For argument's sake, if I said it had limestone floors, underfloor heating, marble bathrooms and a circular staircase with soft lights, they've already fallen in love with it before they get there. The buyer will also have confidence [in the agent]."
By the numbers
Volumes: $401.5 million
Sales: 427
Total staff: 15
Sales staff: 13
Support staff: 2
Sales per staffer: 28.47
Make sure you never miss an episode by subscribing to us now on iTunes
And dont't forget to leave REB a review!

Listen to other installment of the Real Estate Business Podcast