Imagine attending a party and not talking to anyone. To make things worse, you ignore everybody who approaches you for a friendly chat. Chances are slim you'll be invited back, as is the likelihood of other guests inviting you to their events.
Social media is an online party and many real estate agencies or agents are standing in the room missing out. Just being there isn't enough.
There is only one strategy you need to succeed on social media. Drive engagement.
Engagement creates relationships. Relationships create business.
Here's five ways to improve your social media strategy immediately.
1. Answer people
If someone leaves a comment on your post, reply to them as if they are in front of you and asking you in person. Be yourself, use language you'd normally use and start a conversation. This doesn't have to be immediate, but I'd suggest that checking your accounts once a day is an acceptable time frame by most standards.
2. Be polite
If one of your posts or pages receives a public complaint, deal with it in a professional manner. It's a pubic forum and people are not only watching and reading, they're also able to share, name and shame. Your actions online can destroy a reputation with a few ill-tempered strikes of a keyboard. If possible, take the conversation to a private message situation. Keep calm and type on.
3. Know your audience
A Facebook user doesn't want to see 140 character posts you've just copied from Twitter. Same goes for a #hashtag #only #photo #that #you #shared #to #Facebook #via #Instagram. This is lazy social media, and consumers know it. You're close to getting #blocked.
4. Mix it up
Someone may follow you when they're in property-hunting mode, but you want to keep in touch with them for the next five, seven and 10 years they're off-market. Recipes, renovation tips, local news, or a bit of "you" – your personal interests or insights – can all ensure that you maintain a long-term online relationship. You don't need to create this content, just introduce it in a manner that may prompt dialogue in your comments section. For example, "Here's a story I found really interesting – I'd love to hear your thoughts, below."
5. Eye candy
No matter what the platform, one way to stand out, draw attention to your posts and cut through a newsfeed bursting with potentially similar content, is beautiful imagery or professional videos. I said professional! An endless onslaught of selfies, motivational posters, cats doing stuff or quotes from Winston Churchill, Teddy Roosevelt, Martin Luther King and Justin Bieber do not count, belieb me. Those things aren't why people follow you, but they may be why they stop.
Originally published by Domain Group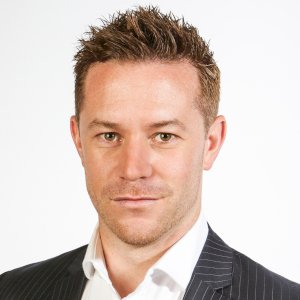 Stu Benson is corporate sales manager at Domain Group and director & auctioneer at Benson Auctions.
As the director of Benson Auctions, he is a fully licensed real estate agent and auctioneer. Ever comfortable in front of a crowd and negotiating on behalf of a vendor, there are fewer things that come as naturally to him as the excitement of a competitive auction. As an independent auctioneer of over 6 years, he continues to call for the biggest names in Australian real estate every week throughout Sydney.