Want to get your business greater coverage but not sure where to start? In the first of this three-part series, REB speaks to PR expert Jenny Wills on the most effective ways agencies can build their brand through media outlets.
In order to gain exposure – and consequently more clients – agencies need to promote themselves as reliable, trustworthy and compassionate organisations.
Many agencies already do this through in-house marketing, social media platforms and various forms of philanthropy, but what some may fail to realise is that brand exposure can easily be driven through the media – you just need to know how to work with it.
Jenny Wills of Place Media held senior editorial positions at both print and online publications before making the switch to PR a decade ago.
She regularly shares her wealth of knowledge to help agencies better understand the value of working with the media to gain greater brand exposure, and can offer some valuable insights on the best (and worst) things you can do in accomplishing this.
"Editorial exposure delivers audience numbers and cut-through that you can't achieve by any other means unless you have a marketing budget the size of Apple," Ms Wills says.
"It involves a bit of effort, chasing a case study or lining up interviews and photographs, but the rewards are immense.
"Those agents prepared to help the media when they need it build a close relationship with journalists, which means they are called on first to provide expert comment or they get a good run when they have a property or story they want to push."
To get started, Ms Wills suggest agencies get to grips with who covers what in the media world.
"The first thing agents need to do if they want to increase their brand profile is to actually read newspapers and websites to figure out which publication is the best fit for what they want to say or sell," she says.
"There are plenty of opportunities to get your name in print associated with a successful sale, an interesting listing or a trend where you can impart some relevant insight.
"If you understand that a [journalist's] job is to inform and entertain their readers, then you'll have a better success rate pitching the right story to the right publication," she says.
Ms Wills says agencies should target a specific property-based publication and identify which stories are a good fit with that particular publication's brand and market before approaching its editorial team.
Some good story ideas include a unique selling strategy; an event an agency is hosting; half-year financial results; the announcement of a new appointment; and the introduction of an innovative marketing strategy or new smartphone app.
"A press release is good but if you're an agent and not a publicist, simply set out the facts of the story with the strongest angle at the top and make sure you provide top quality photographs," Ms Wills says.
"Be observant of trends and if you can support a potential storyline with your own data and experience, plus a case study, you're halfway to winning a headline."
Ms Wills advises agents to spend quality time researching to find the appropriate person who is most likely to get their point across effectively.
"Identify the journalist who aligns best with who you are and what you're selling and read the stories under their byline," she explains.
"When you've got a good story that merits their attention, pick up the phone or send them an email."
Ms Wills notes that it is important to be considerate when you're trying to increase brand exposure through the media.
"Pitching a story that is irrelevant to the publication or the specialty area of the journalist is a big turn-off," she says.
"You also need to be aware of publishing deadlines and the days and times when the journo is likely to be flat out and not interested in talking story ideas.
"In the old days, before newspapers trimmed their staff, you could do things the civilised way and build a relationship over lunch but time is a luxury that most don't have and it's the story that matters."
The biggest do's and don'ts when it comes to increasing brand exposure through the media, as told by Jenny Wills:
Do:
• Understand how the media works
To gain more coverage of Saturday auctions you need to hold them early in the morning. Both TV and newspapers need to wrap up their real estate packages early to meet evening or Sunday paper deadlines. And when you do get an interview, say something interesting.
• Remain humble
Courtesy and manners never go out of fashion. If a story or property you've pitched is published, the very least you can do is email or phone to acknowledge and say thanks.
• Be mindful
If your story is big enough, it will be carried by [multiple publications] but most times you have to decide to go with one or the other and then be prepared for the ire of the one you didn't favour.
• Realise that it's a work in progress
In addition to social media channels, traditional print and online media provides a great platform to build your credentials as a thought leader. But if you want anybody to sit up and take notice you first have to have achieved some success that gives substance to your opinion and thoughts.
Don't:
• Be tardy
The ultimate sin is to over-promise and under-deliver. If a journo likes your pitch they then have to sell it to their editor. Space is reserved and resources are put into pulling all the different parts of the story together. If you let them down they are left with a blank space and having to fill it at short notice.
• Place yourself higher than the real story
A common misjudgement that many agents make is to believe that [publications] are interested in writing stories about them. They're not.
• Undermine the value of the media
The reason why editorial is valued at a multiple to advertising is that it has more credibility than advertising. If readers of a publication begin to associate your name with successful sales or as an expert in a particular location or property type there's a good chance they'll pick up the phone and call when they have a property to sell. But it's also about developing your personal brand in a way that potential clients begin to identify with you.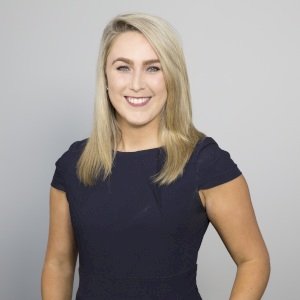 Emma Ryan is the deputy head of editorial at Momentum Media.

Emma has worked for Momentum Media since 2015, and has since been responsible for breaking some of the biggest stories in corporate Australia, including across the legal, mortgages, real estate and wealth industries. In addition, Emma has launched several additional sub-brands and events, driven by a passion to deliver quality and timely content to audiences through multiple platforms.
Email Emma on: [email protected]com.au