A social media strategist shares specific tricks agents can use to make their Facebook marketing more efficient, more successful and easier to measure. 
Due to the constantly evolving nature of Facebook, it can be difficult for agents to keep up with the new tools and features that could make their lives a little bit easier.
Here are five Facebook tools that can help optimise and simplify the management of your agency's page.
1. Archive content to share later
Use Facebook's 'Save' bookmarking feature to archive and curate relevant content for your page. This is a particularly useful if you're following the 70/20/10 posting rule (where 70 per cent of posts come from your brand and add value to your community, 20 per cent of posts come from others and 10 per cent have a promotional purpose). That means you'll no longer have to waste time endlessly scrolling and searching for that interesting article or video you saw, as you'll already have it in your 'Saved' items.
To save an item, select the drop-down arrow in the upper right-hand corner of the post and click 'Save'. Access your bookmarked items in the 'More' tab in the app or on the left-hand column of the web browser under 'Saved'.
2. Add a call-to-action button
Facebook allows you to add a call-to-action (CTA) button at the bottom of your cover photo. There are seven different button options you can use to add the URL destination of your choosing. This is a brilliant way to drive traffic from your Facebook page directly to your website.
Add a CTA by clicking on 'Create call-to-action' on your page's cover photo, select the button type and add the URL. To check how much traffic is going to your URL destination, click the drop-down arrow on your button to 'View insights'.
3. Find out the 'real' engagement level of your posts
Don't get too disheartened if you notice a low amount of interaction on a particular post. These numbers can be deceiving: low amounts of likes, shares or comments don't necessarily mean your post wasn't engaging.
To get a quick snapshot of a post's performance, click on 'People reached' at the bottom left of the post. Here you'll be able to see deeper metrics, like the number of clicks, views, unlikes and hides to get a clearer picture of interaction.
Try pinning important posts to the top of your timeline to increase visibility and engagement. To pin a post, click the downward-facing arrow in the top right corner of it and hit 'Pin to top'.
4. Schedule posts
A great way to keep your stress levels in check and save time is to use apps like Buffer, dlvr.it and Hootsuite to schedule all your updates in advance. This ensures updates go out at the optimal time and you don't have to stress about being at your computer 24/7.
You can also schedule, backdate and set posts to expire at a certain date on Facebook.
To schedule a post, use the drop-down menu next to 'Publish' and select the date and time you want it to be published. You can schedule posts to go up as early as within 10 minutes and as late as six months, which is great if you want to take some time off.
5. Remote log off
Did you know you can remotely log off from your Facebook account? If you can't remember whether you logged off or not, or if you accidently leave your Facebook session active on a friend's device or public computer, don't stress because you can easily log out from a mobile device or another computer.
Log off remotely by going into your 'Settings', clicking on 'Security' and choosing edit on 'Where you're logged in'. Then select 'End Activity' on the locations you want to log out of and, presto, you've saved yourself from a Facebook prankster or PR disaster.
We hope these tricks and tips come in handy when managing your business's Facebook page. If you found this post useful, please feel free to share it via the links below.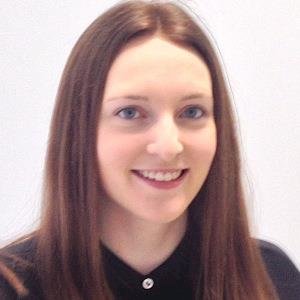 Larissa Gardner is a blogger, social media strategist and marketing coordinator at Homely.com.au and has worked in the housing industry for more than five years.