Technology is a wonderful tool that has allowed us to become smarter about how we work and has the potential to save us time.
However, we still hear comments like 'I can't believe it's May already', and wonder where the year has gone. It can be all too easy to fall into the traps of modern technology and become a little less conversational with our clients and peers.
Have we become too reliant on technology? What often occurs in offices is that we fall into the trap of email ping-pong, which can lead to conflict should a message be misconstrued by the recipient. We are a highly social species and should never underestimate the power of physical or emotional contact. So how can we encourage our teams to incorporate more effective communication into their roles?
While email is fantastic, our entire client base is not necessarily up to date with technology, and many would much prefer a phone call. It also can be easier to bury our heads in the sand when it comes to emails and try and ignore them. Not to mention that it's easy to become lazy and send back a one-line answer to a question that may require further detail.
In many cases, one email can turn into a much longer trail as both parties fight to get the last word in. This can sometimes lead to having to pick up the phone and make the call anyway, resulting in lost time.
It is great to encourage people to communicate verbally or raise issues in meetings, rather than emailing the whole team about trivial matters. There are also in-office chat apps like Asana, which can help to streamline office conversations.
Should you pick up the phone and call a client, don't forget to record comments from the conversation in your software. This one is non-negotiable. If you like, as an extra, the call can then be followed up with an email to confirm what was discussed.
The next time you are about to hit send on that email, question whether it could be dealt with via a phone call to save both the time and the potential angst.
ABOUT THE AUTHOR
---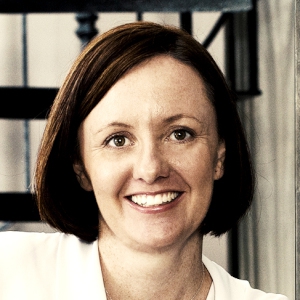 Heidi has been immersed in property management for over 14 years' dealing in all aspects from leasing, property management, business development and team management. Adding to the mix with 5 years as a Trainer and Consultant, Heidi has worked with small and medium-sized rent rolls in implementing systems and procedures to increase efficiency, growth and profitability within agencies. 
Heidi brings enthusiasm and energy to Real Plus and is passionate about system implementation; procedures and staff training that can assist in reducing stress and saving time while helping clients have a more profitable property management business. 
Make sure you never miss an episode by subscribing to us now on iTunes
And dont't forget to leave REB a review!

Listen to other installment of the Real Estate Business Podcast