The network has revealed a new and wide-reaching partnership with agent marketing platform RateMyAgent. 
According to a statement from the network, the partnership will allow agents to increase both the volume and reach of their online reviews.
Harcourts Australia COO Lisa Pennell has explained that both RateMyAgent and Google reviews are playing a "central role in decision-making for today's seller".
"We know our agents love RateMyAgent and want to use the platform. However, we do know the other major online source of confirmation for sellers is Google Reviews, which is vital for brand trust, local SEO, and client feedback," Ms Pennell said. 
"Up until now, our agents had to choose one or the other. But now, they can have both without any effort," she continued.
Highlighting that the network's plan is to free up agents to focus on people-to-people activities – such as listing and negotiating, Ms Pennell commented that the RateMyAgent partnership is "creating efficiency for our agents in their profiling activities at a time when reputation and online profile are the two most important assets for any agent".
Under the arrangement, RateMyAgent is set to assume responsibility for prompting sellers and buyers to review Harcourts agents. 
These reviews would then be published to the agency's Google My Business profile, their own office and agents sites, as well as appear on the international brand website. 
While RateMyAgent did kick off in Australia, the partnership will be a global one – reportedly aligning with RateMyAgent's international expansion strategy – and coincides with its rapid growth across United States and New Zealand marketplaces where Harcourts holds significant networks. 
Highlighting RateMyAgent's scope, CEO Michael Davey has listed off the platform's reach: "RateMyAgent is the dominant agent review platform in Australia, collecting over 220,000 reviews in FY21. RateMyAgent also operates in New Zealand, where particularly strong growth has been experienced in Auckland. Over in the United States, we have connected with over 820,000 agents and collected over 200,000 reviews." 
It's also expected that the partnership will allow RateMyAgent to create a footprint in South Africa, where Harcourts is considered a market-leading brand.   
Weighing in on the alignment with Harcourts, Mr Davey said, "we are excited for this mutually beneficial partnership, which has the potential to unlock significant upside for all stakeholders".
ABOUT THE AUTHOR
---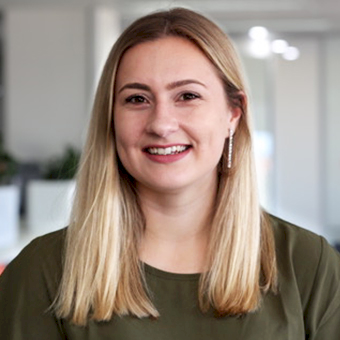 Grace is a journalist across Momentum property and investment brands. Grace joined Momentum Media in 2018, bringing with her a Bachelor of Laws and a Bachelor of Communication (Journalism) from the University of Newcastle. She's passionate about delivering easy to digest information and content relevant to her key audiences and stakeholders.